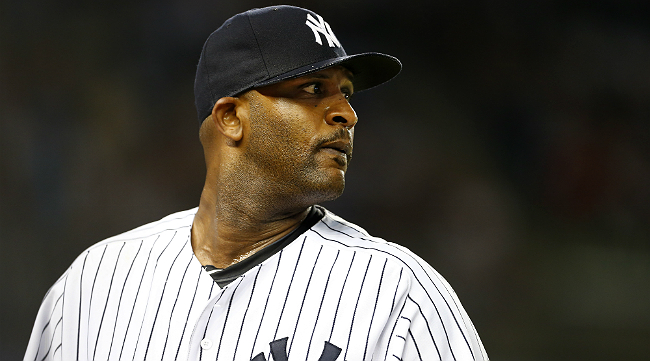 CC Sabathia is not having a good year. The former Cy Young Award winner is only 4-9 with a 5.23 ERA, and he might need to pitch well over the next couple of months just to keep his spot in the rotation should the Yankees make the postseason.
It's easy to see how the frustrations for the six-time All-Star could be building. Unfortunately, Sabathia let them get the best of him on Saturday morning when he was involved at an incident at a nightclub in Toronto, in which he needed to be held back after being heckled by some Blue Jays fans.
"I just flipped out, you know. I could have handled it better," Sabathia told reporters before Monday's game against the Twins. "Made a bad decision, sometimes these things happen."
At this point, we don't know exactly what was said to Sabathia that made him blow up, but he did say that the remarks weren't racially based, but were "a little bit" personal.
Sabathia is currently scheduled to pitch Tuesday night against the Minnesota Twins.
(Via: Associated Press)