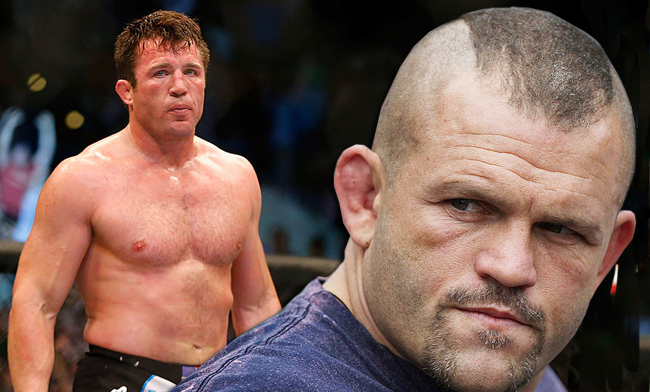 Bellator CEO Scott Coker and his longtime matchmaker Rich Chou know how to entertain. Say what you will about their freakshow fights and over the hill legends headlining events, it's a formula that's delivered great success for Bellator in 2017, now the Bellator brass could be giving Chael Sonnen another UFC Hall of Famer to fight on his Legends of Ass Kicking Tour™ — Chuck Liddell.
The Iceman has been retired since Rich Franklin violently knocked him out at UFC 115 in 2010. That capped off a three-fight losing streak for Liddell, who was knocked out in all three fights and had lost five out of his last six fights, but he's been back in the gym lately and looking damn good for a 47-year-old man. It seems like he's got the itch to fight again, and Chael Sonnen is saying he's going to welcome him back to the cage.
FloCombat spoke to Chael who didn't mince words:
"I think the most likely opponent is going to end up being Chuck Liddell. We'll see what happens there, but that's what I think is going to happen.

The way it works is eventually I'll get a call or a text from Coker telling me who he wants me to fight and when, and I'll text him back to accept. It'll be done just like that. I won't be part of a discussion or turn down anyone they want me to fight. I never have and I never will, and they can make it any weight class they want."
This could be classic Chael just saying something to get attention (which he only does about half the time), but he followed up his comments to Flo's Duane Finley with: "I think there are actual legs to this Chuck thing. I really do."
It's not out of the realm of possibility for Chuck to come back. He's not currently under contract with the UFC and Bellator is embracing their unofficial legends division. They've already hosted fights with Royce Gracie, Ken Shamrock, and Kimbo Slice. Who wouldn't watch Liddell come back to take on the American Gangster?
(Via FloCombat)