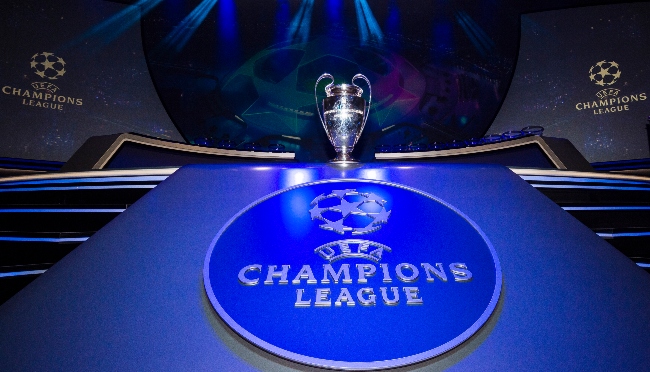 Thursday afternoon was one of the biggest days in all of club football, as the draw for the 2019-20 Champions League was held in Monaco. Thirty-two of the top teams in Europe were randomly drawn into eight groups, and over the next several months, these teams will occasionally see interruptions in domestic play to fight for the right to earn the title of champions of Europe.
Here is how the groups broke down:
Group A
Paris Saint-Germain
Real Madrid
Club Brugge
Galatasaray
Group B
Bayern Munich
Tottenham
Olympiakos
Red Star Belgrade
Group C
Manchester City
Shakhtar Donetsk
Dinamo Zagreb
Atalanta

Group D
Juventus
Atlético Madrid
Bayer Leverkusen
Lokomotiv Moscow
Group E
Liverpool
Napoli
FC Salzburg
Genk
Group F
Barcelona
Dortmund
Inter Milan
Slavia Prague
Group G
Zenit St. Petersburg
Benfica
Lyon
RB Leipzig
Group H
Chelsea
Ajax
Valencia
Lille

Right away, the groups that jump out are A, D, and F. Group A is fascinating because of the pair of matchups that PSG will play against Real Madrid, two European juggernauts that have reportedly been negotiating with one another over a potential sale of Neymar, even if Barcelona appears to be in the driver's seat for the Brazilian star. Even if Neymar isn't involved in this at all, Madrid has been a speculated destination for PSG ace Kylian Mbappe in the event he ever decides to move on from the club. Plus with all the talent that both sides boast, both matches should be extremely entertaining.
Group D has a pesky Leverkusen side — keep an eye on midfielder Kai Havertz, potentially the next face of the German national team — but looks to be a showdown between Juve and Atleti. The Italian giants boast Cristiano Ronaldo and one of the deepest sides in the world. Atleti are a ruthless bunch with perhaps the best teenage footballer on earth, João Félix, who could very well take over for Ronaldo as the star of the Portuguese national team sometime soon.
As for Group F, Barcelona — with or without a potential Neymar addition — look poised to make a Champions League run, but will need to maneuver past a good Dortmund side led by another one of the best teenagers on earth, English forward Jadon Sancho. Don't be surprised if Inter Milan, under the guidance of new manager Antonio Conte, is in line to throw one of those teams out of whack.
There's plenty of intrigue in the other groups, like betting favorites Manchester City getting what is considered to be an easy path to the knockout round and defending champions Liverpool getting a rather manageable path — albeit one more difficult than their countrymen in Manchester — as well. And for those of you reading this stateside, three of the precocious Americans who could contribute to Champions League sides are in the same group: Chelsea's Christian Pulisic, Ajax's Sergiño Dest, and Lille's Timothy Weah will potentially take the pitch against one another in Group H. The fourth, RB Leipzig's Tyler Adams, needs to get healthy, but would look to contribute to his side as it looks to advance out of Group G.
Group play for the 2019-20 Champions League will occur on the following days: Sept. 17-18, Oct. 1-2, Oct. 22-23, Nov. 5-6, Nov. 26-27, and Dec. 10-11. The winners and runners-up in each group will then move onto the Knockout Round, with teams battling for a spot in the final on May 30, 2020 at Atatürk Olympic Stadium in Istanbul.