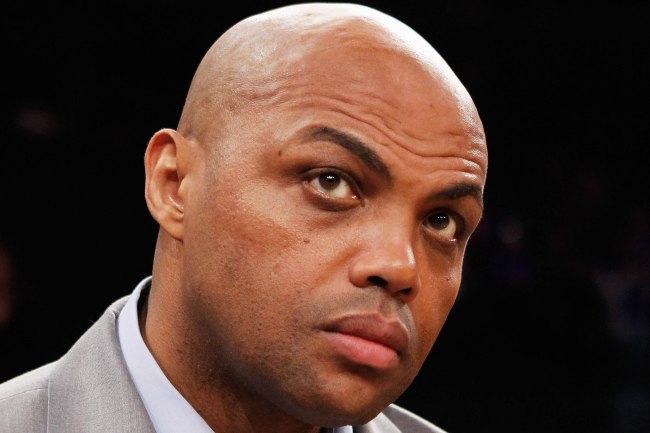 Over the All-Star break, Charles Barkley sat down with SI's Richard Deitsch and was a willing participant in a wide range of topics, including basketball analytics, the 2016 Presidential race, and the time during the middle of the 1992 season when he was traded from the 76ers to the Lakers. Wait, what?
"Yeah. The Sixers backed out. It was going crazy for two weeks so I knew it would come down to Portland, [the] Lakers or Phoenix. So I get a call from my agent one morning and he said, 'Philly has traded you to the Lakers.' So I went to lunch and started drinking. I'm f*cking so excited that I am going to the Lakers. Three hours later I get a f*cking phone call from my agent saying that the Sixers backed out of the deal. I said, 'Oh, sh*t, I'm feeling pretty good right now.' So I went out and played that night."
That 1991-92 Lakers team was coming off a loss to the Bulls in the 1991 Finals and was reeling a bit from the retirement of Magic Johnson. According to a report at the time, the trade would have been Barkley for James Worthy, giving the Lakers a new starting five of Sedale Threatt, Byron Scott, A.C. Green, Sam Perkins, and Barkley. I'm not sure that lineup would have got them back to the Finals ahead of that year's stacked Portland squad, but it certainly would have made it more interesting. It also would have prevented Barkley's eventual trade from Philly to Phoenix in the off-season, a team he would lead to the finals just one year later. In essence, this failed trade re-shaped the Western Conference landscape for multiple teams for the next few years.
Barkley also touched on the controversy stemming from comments he made on Inside The NBA on February 10th in which he took Houston Rockets GM Daryl Morey to task by saying basketball analytics are crap and don't work. On Thursday, he doubled down on those comments, saying he has no issue with Morey personally, but he's annoyed that analytics are given credit when it's really just a matter of the Rockets signing good players.
"[The Rockets] go out and get James Harden. Then, they go get Dwight Howard. They go get Trevor Ariza. They go after Carmelo Anthony. They go after Chris Bosh. How is that analytics, just getting better players? Just explain it to me. Seriously. I am willing to deal with common sense. I mean, come on. They are just bringing in better players. How is that analytical?"
In his original comment when he said analytics are for nerds who "never played the game", it was a clear appeal to authority, ignorance, and perhaps even popular opinion. His response above does not do much to appeal, but it is a solid use of straw man. Teams use advanced stats to hopefully find value in players where others may not see it. It doesn't mean they can't sign players who are universally recognized as being good. Perhaps we can give Charles credit for starting a conversation, although it might not be one people were interested in having in the first place.
It should be noted that Barkley didn't keep the list of topics to strictly basketball. He also shared his thoughts on who he's leaning towards in the the 2016 Presidential election.
"I have always voted Democratic. But I like some of the Republicans this time around. I like Chris Christie. I like Jeb Bush. I like those guys."
Charles Barkley, always willing to speak his mind, never uninteresting.
[SI]