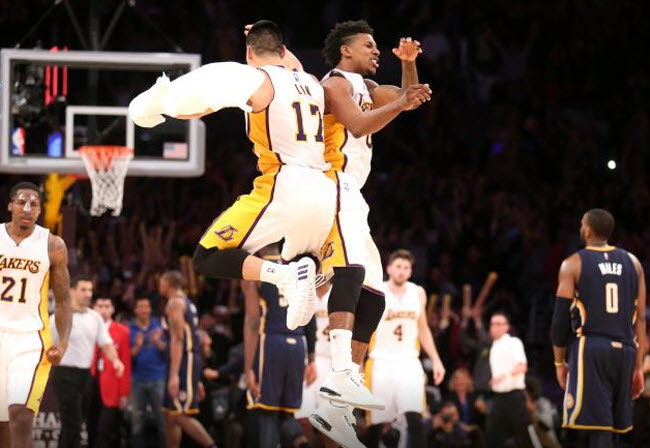 The Los Angeles Lakers aren't very good. I think we all know that. I think we're all aware the team is highly dysfunctional and headed for a high draft pick in 2015. Despite all that, despite having one of the worst records in the NBA, the team is nothing if not entertaining.
On Tuesday they held an all-access night for reporters with a no-holds barred Q & A with Nick Young and Jeremy Lin. It was absolute shenanigans. It was everything you'd hope it could be.
Via ESPN reporter Arash Markazi.
What a beautiful, odd couple. I agree with Arash, somebody give Swaggy P his own reality show. Seriously. Have Jeremy Lin on, call it Perfect Strangers.