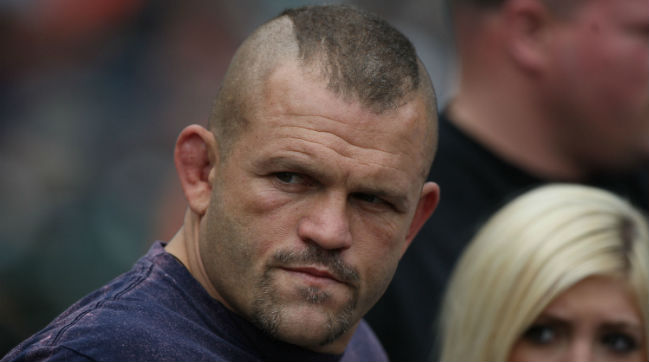 Ronda Rousey's trainer has come under fire in recent days from the former UFC Women's Bantamweight Champion's mother. If AnnMaria De Mars had her way, her daughter would cut ties with Edmond Tarverdyan, who she believes is an " idiot fraud." It's hardly the first time that De Mars has called out Tarverdyan, as this is another chapter in the feud between the two.
If Rousey were to move on from Tarverdyan – which, for the record, doesn't seem like it's going to happen any time soon – she would be able to get coaching from one of the best fighters of all time. TMZ caught up with UFC legend Chuck Liddell, who doesn't seem to be a huge fan of Tarverdyan either. He sarcastically asks if Tarverdyan is the coach who told Rousey she could out-strike Holly Holm during their bout last year, and even though he admits that Tarverdyan has "greatly improved" Rousey's striking, Liddell says that there is "another step when you're going against a professional striker."
The video ends with TMZ asking Liddell if he'd be willing to train Rousey in striking, and The Iceman said that he'd be up to train Rowdy "any time she wants." Again, nothing indicates that Rousey plans on moving on from Tarverdyan, but the potential November rematch between her and Holm – or even a match between her and Miesha Tate – would definitely have another level of intrigue if Liddell is in Rousey's corner.
(via TMZ)