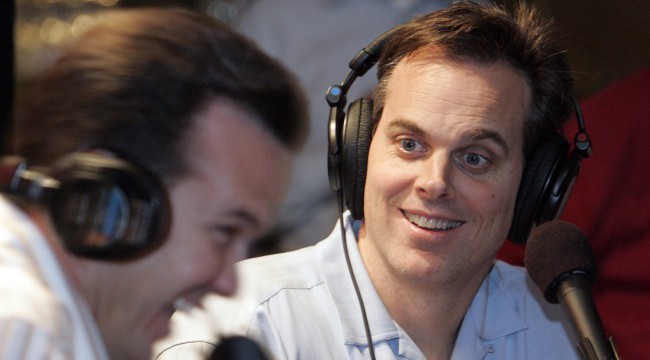 Colin Cowherd was already on his way out at ESPN, but the Worldwide Leader decided to pull the cord early due to Cowherd's insensitive remarks about Dominicans in baseball.
Major League Baseball has already issued a request for Cowherd to apologize to the Dominican community.
https://twitter.com/MLB_PR/status/624633886656622592/photo/1
The outspoken television and radio host has a penchant for making insensitive remarks, but it's only now that he's being held fully responsible for his supposed candor. Wherever he moves after ESPN, his new employer should probably write an apology draft because this won't be the last time he says something equally as insensitive.