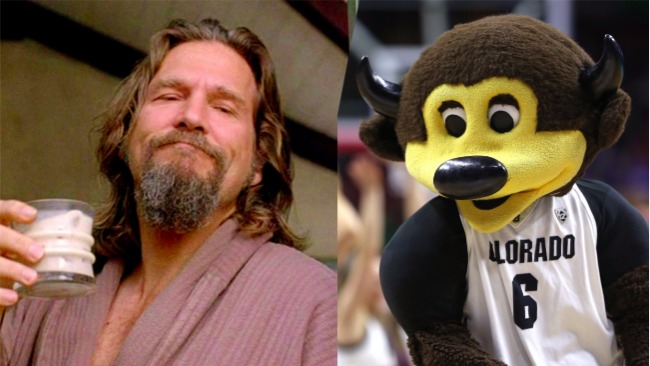 College football is a pretty humorless entity. With so much focus on winning and the crush of time that goes into focusing on winning, there's not a lot of room for fun from coaches or players. Anytime a player tries to have fun on the field, they get a 15-yard penalty for it. Nick Saban does not seem to enjoy anything other than recruiting. Even Mike Leach seems more like an amusingly ornery guy than a fun guy.
Fortunately, the Colorado Buffaloes decided to have some fun this week, releasing just about the most amusing depth chart you will ever see.
Colorado is playing Michigan this week. The Wolverines do not release a depth chart before games, and this isn't even in the Top 10 of the most ridiculous things Jim Harbaugh does. So the Buffaloes decided not to release a real depth chart either. Instead they put out a joke-filled depth chart that includes a picture of Jeff Bridges as The Dude in The Big Lebowski.
There are so many jokes in this depth chart, you really have to see it for yourself. There are made up positions such as "thin receiver" and "one-fourth back" and "costly safety." The depth chart has a bunch of different sorts of people in it. Both Blues Brothers, all three Hanson brothers from Slap Shot, and a couple of Gene Wilder characters in tribute to the late actor.
This is what every depth chart should look like every week. Sure, we wouldn't learn anything, but at least we'd be entertained — and let's be honest: we don't learn anything from real depth charts anyway.