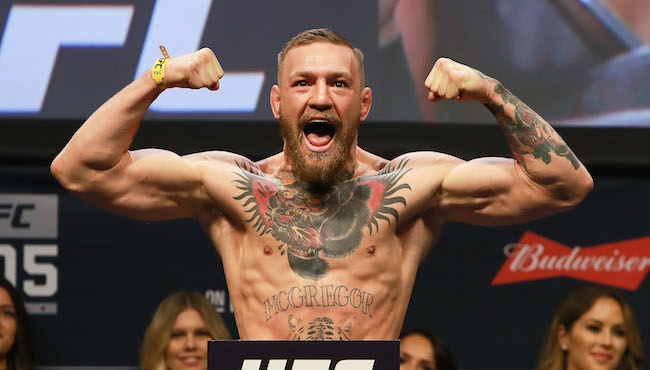 Serena Williams announced on Wednesday that she is 20 weeks pregnant, meaning she managed to win the Australian Open while pregnant, which is incredible. Elsewhere in sports babies, Conor McGregor and his girlfriend are expecting a child in May.
You may be asking how these things are possibly related, other than the fact that it's two dominant athletes having children in the same year. You would be correct, if things like offshore sportsbooks didn't exist. Bet Online is offering prop bets regarding the size of McGregor's baby, setting an Over/Under at 7.5 pounds, while you can also wager on whose child will be bigger between McGregor and Williams and baby names.

Yeah, this is a real thing. That's a super weird thing to bet on, right? Like, I feel like I'm not alone in thinking this is creepy (not even mentioning the photoshop), betting on the size of people's babies. There's degeneracy, which is getting aggressive on exotics, MAAC basketball in January, and hammering in-game lines. Then, there's whatever this is, which is a line well beyond being a betting degenerate.
Please don't bet on the sports babies. I beg of you. Go bet on something at least sports related. You can bet on pretty much anything in sports at this point (as evidenced by this), so find another way to get your action down. Let's just hope both athlete parents have healthy children and move on.