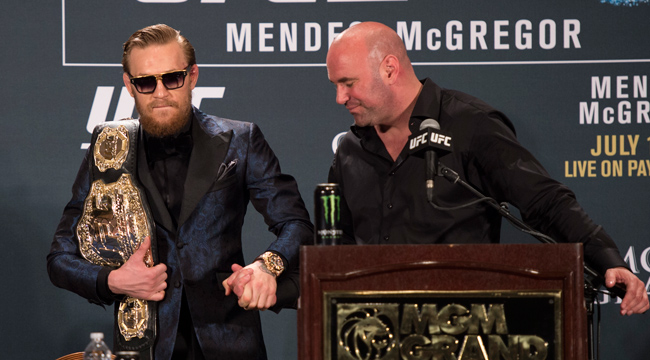 Conor McGregor's retirement may not last for very much longer. According to Jonathan Shrager, the Notorious One is in the midst of working things out with the UFC. Here are the relevant tweets:
It's worth noting that Shrager is the gentleman who correctly reported that McGregor was upset because the UFC had set up a mini-world tour with press conferences in Las Vegas, Stockton, and New York.
We're not going to have a really firm idea of what the hell just happened until McGregor talks to the media himself, but at this point it seems like he's burnt out on doing media appearances and promotion for fights. That shouldn't surprise anyone that's been paying attention to his schedule: he fought three times in 2015 and then again in March of 2016. It's now April, and the UFC wants him back on a plane and stateside to start hyping things all over again.
McGregor has spoken a couple of times in the past about the stress all the promotion puts on him.
"I love every single one of you here, I love the media but I'm absolutely sick to death of you," he said following his UFC 189 win over Chad Mendes. "It does not come easy. It's not just about showing up at the gym. I've been home 19 days this year. I've been constantly working, constantly promoting, constantly handling my media obligations as well as keeping on top of my weight. As well as keeping on top of my skill level. As well as managing nagging injuries."
Similarly, Ronda Rousey admitted after her loss to Holly Holm that she was mentally exhausted going into that fight from the stress of "having to sell out the entire building myself."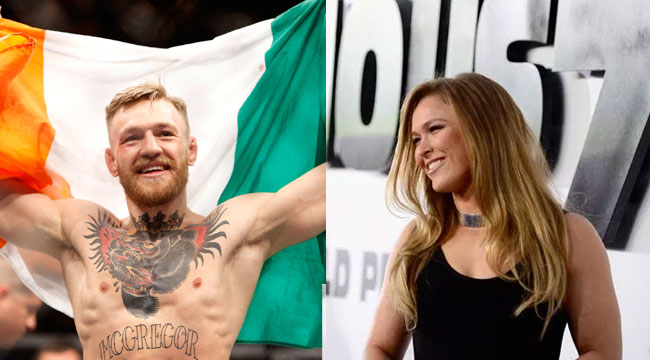 McGregor had his own thoughts on that which must have been at the front of his mind as this argument with the UFC spiraled out of control.
"From looking from where I was at, I could see that maybe she's doing a little too much on the media side," he said leading up to his fight with Jose Aldo at UFC 194. "That coupled with personal life that I don't know about, maybe could've hampered her training a little bit.
"They give me media obligations," McGregor continued. "I handle it. Sometimes it's tedious. But overall, it's business. I treat it as business. I get in and do my job. But my main job, my main place of business is inside that Octagon. That is where I truly shine."
If his fight at UFC 200 had gone through, McGregor would have fought seven times from July 2014 to July 2016. Each of those events involved a growing slate of promotional responsibilities that took him away from life and interrupted his training. Is it any wonder he, in UFC president Dana White's words, "freaked out" over this latest promotional demand?
It's just unfortunate that the UFC and Conor couldn't communicate well enough to save his fight against Nate Diaz at UFC 200. It sounds like they're working things out now, but at this point White is talking like the ship has sailed on that fight in July. Which may be for the best – it sounds like McGregor needs a well deserved break before having to deal with the promotional gauntlet that leads up to every one of his fights.