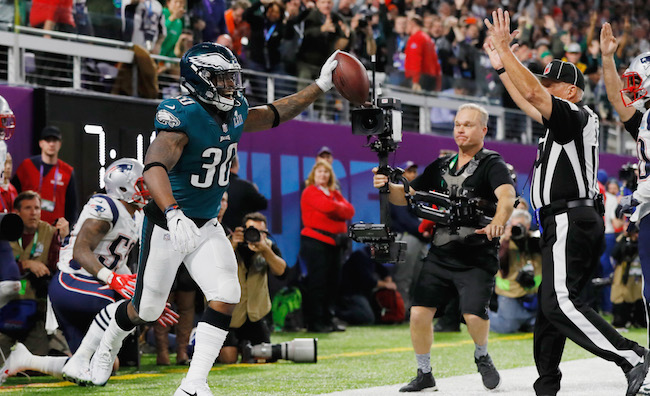 Welcome, everyone, to the Super Bowl LII edition of "Is that a catch?" This time, we have Philadelphia Eagles running back Corey Clement on the receiving end of an absolute dime by Nick Foles that was ruled a catch, but after a review, the officials decided that … well, they said it was still a catch, much to the surprise of some.
Foles dropped back on a crucial third down play in the third quarter of the game, right after the Patriots marched down the field to score to start the second half and slice into Philadelphia's lead. It was an absolute dime by Foles to find Clement, who reeled it in on first look to put the Eagles ahead, 29-19.
The issue came on review, when it looked like Clement might have bobbled the ball and stepped out of bounds before he regained possession. Let's review.

And here it is from another angle.
This is one of those plays that football fans have seen go either way, and after a review, the officials decided that the call would stand. By the letter of the law, that looks like it might have been an incompletion, but it's so hard to say with any certainty because of how vague the rule currently is.
Anyway, thanks for playing this edition of "Is that a catch?" Hopefully we do not have to play this incredibly stupid game again for the rest of the Super Bowl.