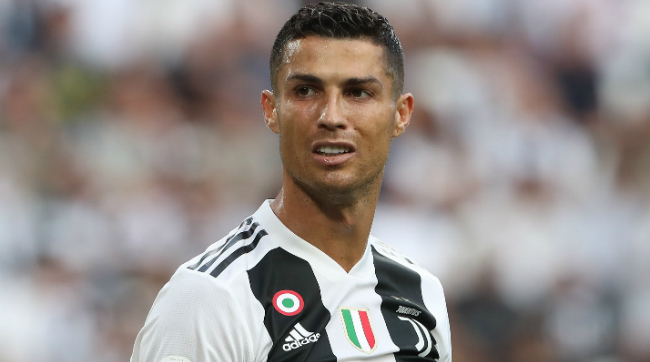 EA Sports will release the latest version of its FIFA series a little later this month. FIFA 19 will drop on Sept. 28, and as is usually the case during the lead up to the game, EA Sports has stirred up anticipation for its annual soccer series by slowly releasing the top players in the game.
So far, players 100-11 have been made public, with some of the top footballers in the world seeing their names pop up on the list. On Wednesday morning, the cream of the crop was revealed, with the final 10 names finally becoming public.
As is usually the case, Cristiano Ronaldo and Lionel Messi sit atop the list. The pair always battle for FIFA supremacy, and while both clock in at a 94 this year, Juventus' newest star edged out the Barcelona ace for the No. 1 spot. Right behind them is Messi's former teammate, Neymar, who is rated a 92 overall.

Here's how the entire top-10 shakes out:
Cristiano Ronaldo, 94
Lionel Messi, 94
Neymar, 92
Luka Modrić, 91
Kevin De Bruyne, 91
Eden Hazard, 91
Sergio Ramos, 91
Luis Suárez, 91
David De Gea, 91
Toni Kroos, 90
While Ronaldo left the club for Italy this summer, Real Madrid still boasts the most talent in FIFA 19, with three players (Modrić, Ramos, and Kroos) in the top-10. Messi and Suarez give Barcelona a pair of highly-rated stars, while Juventus (Ronaldo), Paris Saint-Germain (Neymar), Manchester City (De Bruyne), Chelsea (Hazard), and Manchester United (De Gea) are all represented. As for the remainder of the top-100, you can check that out here.