The common adage that cuts to the heart of sports fandom is that you're rooting for laundry. The star players who carried your team and gave you reasons to cheer can feel like you're flesh and blood, until they up and leave or ownership sends them away. It's a scarring moment in many a young fan's life. And after comes the surreal experience of watching that player in another team's uniform, like seeing an ex with a new significant other. Sometimes, the break-up wasn't so bad, and you're happy to see them happy. More often, it's a painful mix of regret and resentment.
So, how 'bout it, Cowboys fans? You'll have one of those moments in the upcoming season with DeMarco Murray now wearing green, and it reminded us of the other times you were forced to watch a player you love wear another fan's laundry.
DeMarco Murray
Cowboys career: 934 carries, 4,526 rushing yards, 28 rushing TD
Post-Cowboys career (with the Eagles): ?
DeMarco Murray was the AP Offensive Player of the Year in 2014, leading the NFL in carries, rushing yards and rushing touchdowns. He was a dominant workhorse like the league hadn't seen in several years, and he ran behind one of the best offensive lines in football with volume and efficiency. Then, the Cowboys let him walk in free agency (they were severely hampered by some awful contracts counting against the salary cap, to be fair) to their division rival, the Philadelphia Eagles. Sure, the Eagles are a mad science concoction that could explode in Chip Kelly's face, but that won't make Cowboys fans feel much better if Murray has a season approaching the previous one, and Joseph Randle — of the career 3.6 yards per carry — can't pick up the slack.
Emmitt Smith
Cowboys career: 4,052 carries, 17,162 rushing yards, 153 rushing TD
Post-Cowboys career (with the Cardinals): 357 carries, 1,193 rushing yards, 11 rushing TD
Emmitt Smith is among the best running backs of all-time, and he gave the Cowboys 13 years of his legs, and quite possibly his ability to string words together coherently. By the time he moved on to the Arizona Cardinals, he was a shadow of himself in his prime, so the sting of his departure wasn't terribly strong. Still, no Cowboys fan ever wants to remember Emmitt in red.
Larry Allen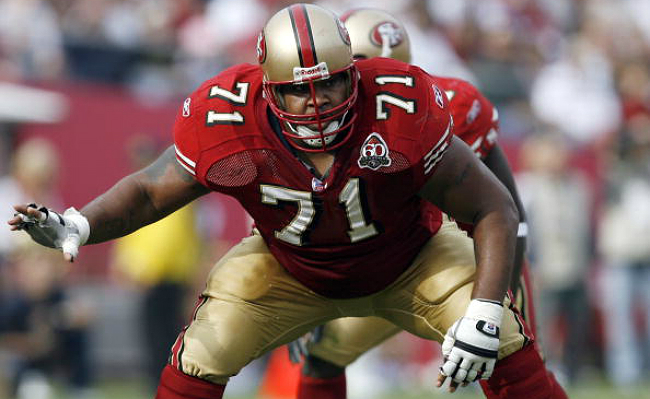 Cowboys career: Nine Pro Bowls, First Team All-Pro six-consecutive seasons
Post-Cowboys career (with the 49ers): One Pro Bowl
One of the best interior linemen in NFL history, Larry Allen was an anchor on the line for much of Emmitt Smith's career, and he was on two Super Bowl-winning Cowboys teams. But after 12 seasons in Dallas, he was a salary-cap casualty and a diminished player. The San Francisco 49ers picked him up almost immediately, and he spent two seasons proving that he was still a valuable asset even when diminished, as he was part of a dominant run-blocking unit for two seasons in San Francisco before retiring (he signed a token contract to retire as a Cowboy).
Tony Dorsett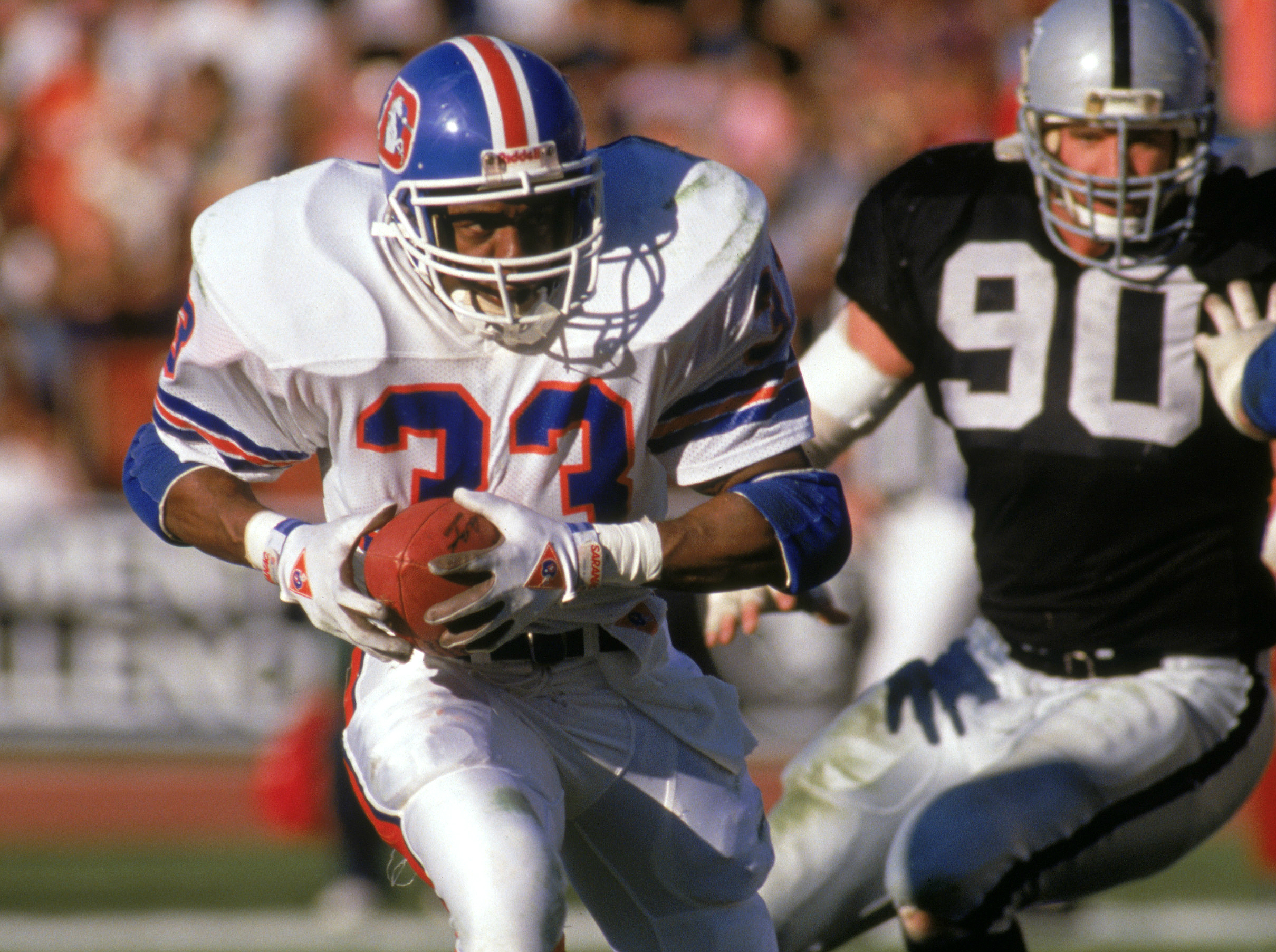 Cowboys career: 2,755 carries, 12,036 rushing yards, 72 rushing TD
Post-Cowboys career (with the Broncos): 181 carries, 703 rushing yards, five rushing TD
Like Smith, Tony Dorsett was an all-time great who only left the Cowboys at the very tail end of his career. Dorsett didn't have quite the caliber of career as Smith, but he was to Cowboys fans of the late '70s and mid-'80s that Smith was to fans of the '90s, and his final year was spent taking handoffs from John Elway in Denver as the Cowboys languished to the worst record in the NFL. But the top pick they got landed them Troy Aikman, so it wasn't all bad.
DeMarcus Ware
Cowboys career: 442 tackles, 117 sacks
Post-Cowboys career (with the Broncos): 37 tackles, 10 sacks
Like Murray, DeMarcus Ware was a casualty of owner Jerry Jones' reckless spending, as he was cut before the 2014 season and signed with the Denver Broncos. It was an ignominious end to the Cowboys career of one of the best pass rushers the league has ever seen. Ware remained effective last season in Denver, and while Dallas' defense was shockingly competent (relative to expectations), it still desperately missed and edge rusher like Ware.
Herschel Walker
Cowboys career: 818 carries, 3,491 rushing yards, 27 rushing touchdowns
Post-Cowboys career (with the Vikings, Eagles, Giants): 1,136 carries, 4,734 rushing yards, 34 rushing touchdowns
This one really stung at the time, but to re-use the relationship metaphor, Cowboys fans' best revenge was living well. The blockbuster trade of Walker, a star entering what was thought to be his peak, for a package of players and draft picks that eventually turned into franchise cornerstones Emmitt Smith and Darren Woodson. That doesn't mean that Cowboys fans didn't miss him.
Deion Sanders
Cowboys career: 14 interceptions, three defensive touchdowns, four return touchdowns
Post-Cowboys career (with the Redskins, Ravens): Nine interceptions, one defensive touchdown
Deion was already a star by the time he arrived in Dallas, but his talent burned as bright as anyone's, and his attitude matched the Cowboys perfectly. The '95 Cowboys won the Super Bowl with Sanders, and he wore his bandana (with the star on it) with pride. Then, he played his final year (before a comeback with the Ravens) in Washington, D.C., as a diminished player for Dan Snyder's laughable franchise. No one wants to remember Redskins Prime Time.
Jimmy Johnson
Cowboys career: 44-36, three playoff appearances, two Super Bowl wins
Post-Cowboys career (with the Dolphins): 36-28, three playoff appearances
OK, so this one isn't a player. But when Johnson, who not only led the Cowboys to back-to-back Super Bowl wins, but was the architect who constructed the team (including the Herschel Walker trade), couldn't take Jerry Jones' meddling any more, he peaced out to TV and, later, to the Miami Dolphins. Even though the Cowboys would win another Super Bowl without Jimmy, Jones was nowhere near the judge of talent that Johnson was, and as Johnson's players trickled away, the Cowboys' run of '90s dominance ended. Seeing him on the Dolphins sideline and watching blunder after blunder by GM Jerry Jones might have hurt the worst of all these departures.