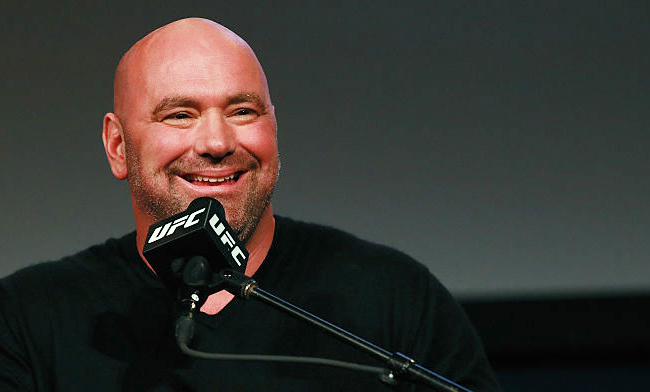 UFC president Dana White is a unique breed of sports executive. He's not the type that shows up to work or events wearing a suit and tie, and he's not afraid to dish it out in the trenches with sports fans. That shouldn't be surprising given his early embracing of Twitter and other social media: in order to survive on those platforms, sometimes you gotta get a bit down and dirty. And that's exactly what he did shortly after UFC Gdansk went down in Poland, headlined by Donald 'Cowboy' Cerrone vs. Darren Till.
Till ended up beating Cowboy badly and shattering his nose, impressing a lot of people and potentially becoming a new star in his home country of the UK. White shared in the excitement of the performance, putting up a photo of Till on Instagram captioned 'The future.'
Instagrammers (quickly becoming the most vile commenters on the internet after YouTubers) responded with eloquent comments like 'Donald Cerrone sucks get over it,' 'Cow turd sh*troni,' and 'go get your irish golden boy in the ring and shut the f*k up because your the BIGGEST PUSSY in that relation ship!!'
It didn't take long for White (who seems a bit angry these days) to lash out in response.
"SHUT THE F**K UP U PUSSIES!!!!!!" White wrote. "This kid just put on an unbelievable performance against a f**kin legend and BAD ASS MOTHER F**KER IN Cowboy Cerrone. When fighters step in they win or they lose. Cowboy has been on both sides and showed total class as usual and praised Darren Till. U people on social media are the biggest cryin f**kin pussies I have ever seen. I love cowboy. He fought and lost tonight. It happens so SHUT THE F**K UP!!!!!!!"
Well said, Dana White. You sure told those twelve year olds.