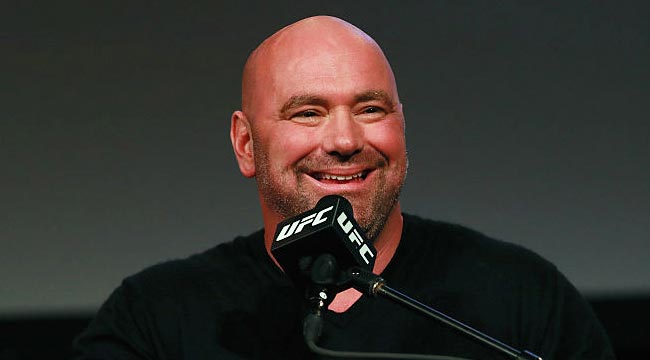 More than 18 years after taking over as president of the UFC, Dana White isn't going anywhere.
On the same day the UFC announced an agreement to air pay-per-views exclusively on ESPN+, White announced he has signed a seven-year extension to remain the organization's president.
"We had a five-year deal with (ESPN)," White said, per MMA Fighting. "Now, we have a seven-year deal. And [UFC parent company Endeavor CEO] Ari Emanuel and I just signed a new seven-year deal, too. So we're here for seven years, ESPN is here for seven years. And the incredible things that we're gonna work on, I just can't even tell you how pumped I am for all of this stuff."
White joined the UFC in 2001, when he partnered with long-time friends Frank and Lorenzo Fertitta to form Zuffa, LLC. Since then, the UFC has blossomed into one of the top sports organizations in the United States, backed by a whopping $4 billion sale to Endeavor and a distribution deal with ESPN.
"A lot of big things have happened to us over the years, but once you make it to ESPN, you know you've made it as a sport," White said. "And right now, if you look at our deal, where we're at, what we're doing, we're now one of the top four sports in the United States. The Big Four has changed. We are now one of them."