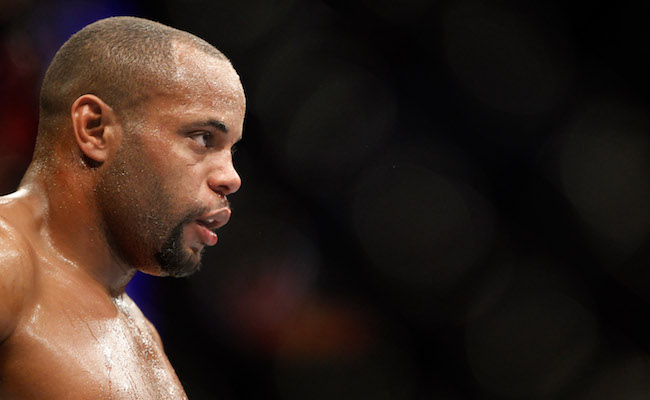 Brock Lesnar apparently won't get the first crack at UFC heavyweight champion Daniel Cormier (21-1) after all.
The UFC confirmed through ESPN's Brett Okamoto that Derrick Lewis (21-5) — coming off his impressive last-second knockout of Alexander Volkov at UFC 229 — will challenge Cormier for the title on Nov. 3 in New York City at UFC 230. The promotion later announced on its Twitter account that the fight will indeed happen.
Lewis struggled mightily over the first two rounds of his bout with Volkov on Saturday night before throwing a hail mary right hand that connected, allowing him to end the fight with just 11 seconds before a decision would have been handed out.

After the fight, Lewis gave a legendary interview which concluded with him saying he didn't deserve a title fight. Apparently, three consecutive wins in the heavyweight division has catapulted him over former champion Stipe Miocic, who had a little something to say about UFC president Dana White's decision on Twitter.
Cormier won the belt by knocking out Miocic in the first round at UFC 226 back in July. He only has one loss to his name — Jon Jones defeated him via a unanimous decision at UFC 182 in January of 2015. Jones knocked him out at UFC 214 last July, but it was ultimately ruled a no contest after Jones tested positive for the anabolic steroid Turinabol. Still, while he should be favored to come out on top, Cormier hasn't faced anyone with the pure knockout power of Lewis.
Should Lewis be able to stuff Cormier's phenomenal wrestling skills and beat the champ, he'd throw a wrench into a fight the UFC started building toward before Lesnar was even eligible to return: Lesnar vs. Cormier. Lesnar will be eligible to return in January after submitting his first USADA sample back in late July.