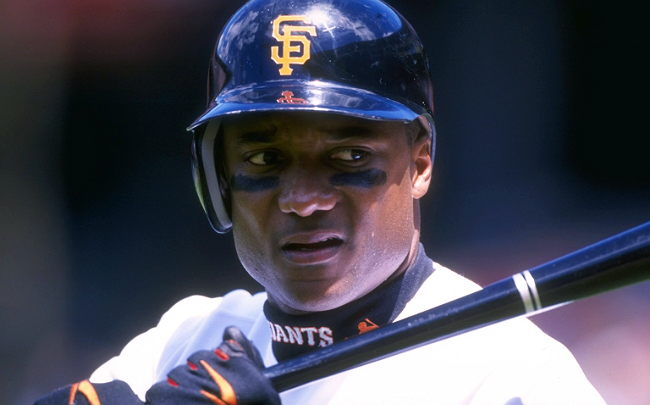 Former Major League Baseball player Darryl Hamilton was found dead in his home outside of Houston with his girlfriend, Monica Jordan, on Sunday afternoon, according to the Houston Chronicle. Police report finding Hamilton with multiple gunshot wounds and Jordan with a self-inflicted gunshot wound, resulting in them declaring it a probable murder-suicide.
The couple had a 14-month-old son, who was found unharmed in the home.
Darryl Hamilton started his career in Milwaukee, where he was an excellent contact hitter with a keen batting eye who could play all three outfield positions well. His best offensive season came in 1992, when he stole 41 bases with a triple-slash line of .298/.356/.400. That season, he walked more times (45) than he struck out (42), a feat he accomplished in four full seasons.
In addition the the Brewers, Hamilton played for Texas Rangers, San Francisco Giants, Colorado Rockies and New York Mets, and was most recently an analyst for MLB Network.
Hamilton holds the minor distinction of being the first player ever to record a hit in interleague play when it started in 1997:
He appeared in the 2000 World Series as a member of the Mets, to whom he was traded at the July 31 deadline in 1999 by the Rockies. On September 5 of that year, Hamilton hit a grand slam against his former team when the Rockies came to Shea Stadium.
Hamilton spent the final three years of his career on the Mets as a veteran outfielder who struggled to stay healthy in his mid-30s.
Though he was never all that famous, and the only category in which he ever led the league was fielding percentage (which he did four times, three of which he did without recording a single error over a full season), he was a beloved clubhouse figure and a fan favorite for multiple teams (I can only speak with certainty about his Mets tenure, during which he was well past his prime, but still beloved, largely due to his professionalism and his vibrant personality). He will be missed by many, including his sons, and he deserved a far better end than this.
(Via Houston Chronicle)