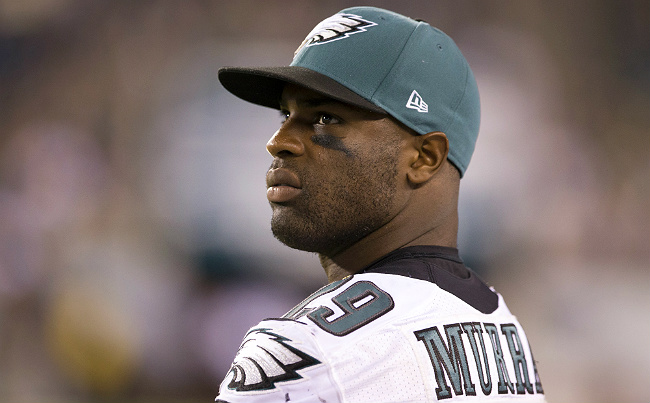 Chip Kelly's luster as a strategic mastermind has long since worn off, and with the Philadelphia Eagles sitting at 5-7 (but still tied for first!) (gotta love the NFC East) and looking nothing like the next generation of offensive football, their star running back, DeMarco Murray, has reportedly run out of patience:
Even though the Eagles beat the New England Patriots on Sunday, they did so thanks to a couple of huge special teams plays and no thanks to Murray, who was only given eight carries for the third time this season. Murray has had fewer than 18 carries in six of his 11 games this year, something which happened exactly zero times during his dominant 2014 season with the Dallas Cowboys. Considering that season is what got him his big free agent contract with Philadelphia, it's understandable that Murray is frustrated.
Then again, it makes you wonder what bill of goods Kelly sold DeMarco when he was in free agency. The Cowboys ran Murray into the ground last year behind a predictable offense that found success due to one of the best offensive lines in the NFL. The Eagles also had one of the best lines last year, but the offense was very different. And of course, Kelly blew up that offense in the same offseason that saw Murray become an Eagle, cutting both of his (very good) starting guards and trading his mediocre quarterback for a different mediocre quarterback.
It's hard not to feel for Murray a little bit, who was rewarded for his monster season with a big payday (we said a little bit), big expectations and huge changes in every part of his career — new city, new organization, new offense. Going over his head coach's helmet isn't a good look, but he wasn't trying to make it public.
Of course, if the Eagles make a run into and through the playoffs, we're betting Murray's complaints dry up pretty quickly.