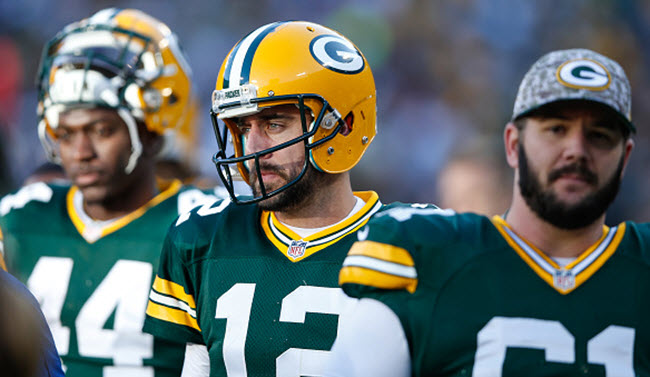 The Detroit Lions had not won in Green Bay since 1991. That's 24-straight losses. That's a lot of games. That's a lot of really good teams rolling through the frozen tundra and walking with an 'L.' That's Barry Sanders, Herman Moore, Chris Spielman, Calvin Johnson… some damn fine players not getting the job done.
And yet, the team that broke the streak, the team that ended that embarrassing blemish was the 2015 Lions. Now, to be fair, the Lions are probably more talented than their record (2-7) indicates. A blown call in Seattle and a bounce here or there, and they're probably closer to 4-5. Be that as it may, they're still not very good. They still had no business beating a Green Bay team that started the season 6-0.
And make no mistake about it, the Lions did EVERYTHING in their power to blow this one. They missed two extra points and their most sure-handed wide receiver fumbled away an onside kick. But neither of those compare to what they did on Mason Crosby's game-winning field goal attempt.
You see anything wrong here? Anything popping out at you? That's right, the Lions put only 10 men on the field to block Crosby's kick. Even worse, they did it earlier in the game and failed to correct it.
The Lions had just 10 players on the field when Crosby made a 44-yard field goal on the opening drive of the game, and they failed to correct the issue with the game on the line in the waning seconds.
And Jim Caldwell's response when asked about it at the Monday presser:
"It's my fault. I've got to do a better job. Next question."
The entire coaching staff is getting blasted out at the end of the year. They might hold on to a handful of people like Jim Bob Cooter, but otherwise, everyone else is getting walking slips. Given what's happened this year, that's probably the right call.
By the way, Mason Crosby says he doesn't know what happened on his field goal miss. Perhaps, and call me crazy, he kicked the holder's hand instead of the ball? Tough to tell, but that certainly didn't look right.