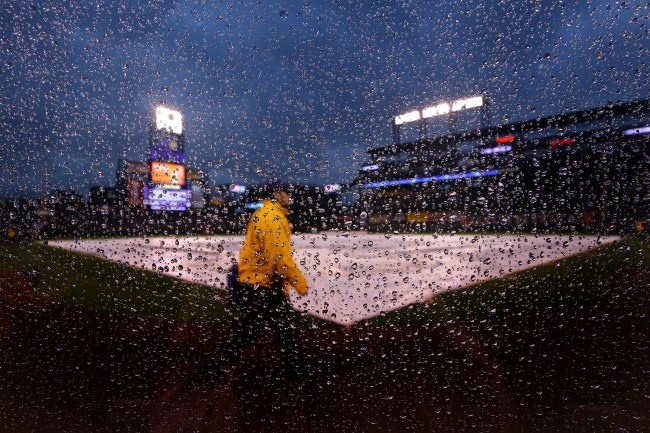 The Colorado Rockies and the Los Angeles Dodgers started a three-game series in Denver today. Well, the two teams were supposed to start a three-game series, but it hasn't gotten underway yet, as a rain delay in Colorado has the game on hold.
Baseball rain delays can be spectacular, especially when the two teams decide that they want to spend the delay jousting each other. Unfortunately, MLB teams don't do fun stuff that often during rain delays, so the source of rain delay entertainment gets passed along to various employees around the stadium.
Enter the two teams' social media accounts.
@Dodgers threw down the gauntlet for a game of tic-tac-toe, as it sent a picture of a board to @Rockies:
@Dodgers certainly picked a bold strategy by not filling in the center box, because everyone knows that you should fill in the center box first so you have more options as the game goes on. Let's see how the rest of the competition played out:
Sadly neither team was able to take home the win, and there apparently is no plan in place for a rematch, which is unfortunate, because this is a battle that deserves a winner.
(via SB Nation)