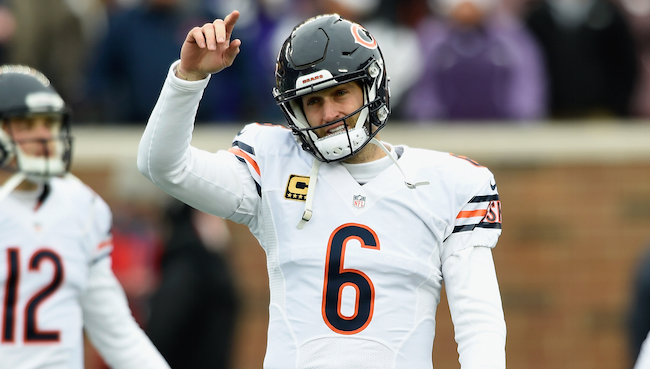 When Ryan Tannehill went down with a serious knee injury during training camp last week, the Dolphins were left scrambling to find a replacement at quarterback. Colin Kaepernick's name was floated as a possibility, along with all of the requisite thinkpieces and columns about whether he's worth all of the "distractions" he brings with him, but ultimately Miami set their sites on another recent departure from the NFL in Jay Cutler.
Many were surprised when Cutler decided to go into broadcasting as a game analyst for Fox after failing to secure a starting job anywhere following his departure from the Bears. The Dolphins appear to be among those that feel Cutler still has some magic left in that right arm of his and it was reported on Sunday afternoon that Cutler and Miami had come to an agreement on a one-year deal to keep him out of the booth and put him back on the field.

As many have noted, Cutler had a great deal of success in 2015 with Adam Gase as his offensive coordinator, so the fit makes sense from an X's and O's perspective. The Dolphins had hoped to take a step forward to competing for a playoff spot this season and this move clearly shows that they don't want to punt on that chance in a weak AFC East behind the Patriots just because Tannehill went down.
Cutler will, at the least, collect one last big paycheck before next summer when he will either be able to prove he can still play or it will truly be Smokin' Jay's last ride and next year he'll make his actual transition to the Fox broadcast booth.