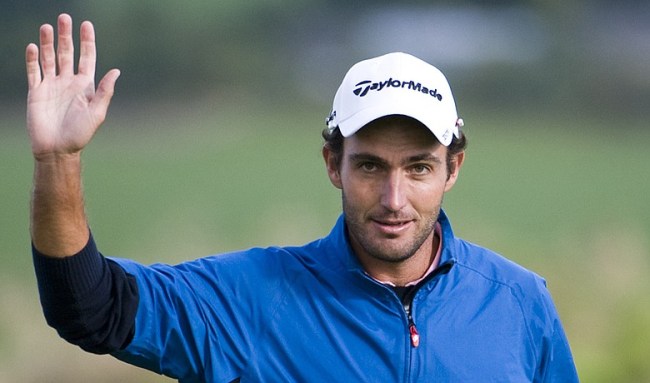 One of the most frustrating things about professional golf has to be the strictness of the rules, especially when they seem to defy all common sense. Example: Last week, Italian Edoardo Molinari was disqualified from the European Tour's Shenzhen International Tournament after his caddie hopped on a golf cart in between holes rather than walk. That's against the rules, and it would normally result in a two-stroke penalty. Molinari explained on Twitter why he was penalized even further:
Once again, a golfer was disqualified not because of the rule that he unknowingly broke, but because he signed his scorecard with what should have included a two-stroke penalty despite the fact that he wasn't aware he should have been penalized until after he signed it.
This brings to mind the 2003 British Open when golfers Mark Roe and Jesper Parnevik failed to exchange their scorecards at the beginning of the third round and ended up signing for the wrong scores afterwards. Roe had just shot a 67 and was only three shots off the lead, but officials would not budge that incorrect scorecards had been signed and the two were disqualified.
Without rules, there's chaos, but does common sense ever matter in golf?