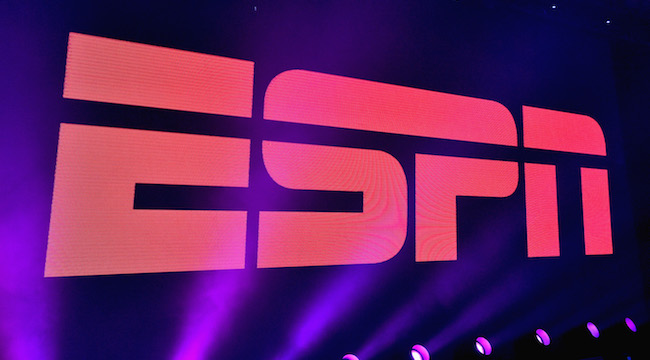 ESPN's layoffs have been a centerpiece of sports media discussion for quite some time and some of that stems from the previous thought that the "worldwide leader in sports" was virtually untouchable. The network let go of dozens of on-air employees in April, creating shock across the industry and the stark reality that jobs previously seen to be ultra-safe no longer fit that description.
Then in October, word broke that the network could be headed for additional layoffs later this year with numbers that were certainly substantial.
On Thursday, the buzz became reported reality, as Richard Deitsch of Sports Illustrated reported that "more than 100 staffers" will be let go sometime after Thanksgiving. The April layoffs were the first to hit on-air talent in a big way but, previous to that, ESPN harshly downsized in off-air departments and this news seemingly doubles down on both cuts.
The report indicates that the 100-plus employees affected will come from various departments, including "front-facing talent on the television side, producers, executives and digital and technology staffers."
Via Deitsch:
Multiple ESPN employees in speaking with SI said the atmosphere in Bristol is tense, especially in the SportsCenter division. Asked to characterize how employees are feeling, one longtime on-air anchor offered one word: "Queasy."
Among the takeaways is that the SportsCenter franchise is apparently at the center of the cuts and, while the Thanksgiving timeline may seem harsh, SI reports that the wait is centered on actually helping those affected with severance package concerns including stock vesting.
No longer is ESPN seen on the same plane that it once was and the cord-cutting tendencies popping up across the country are certainly at the heart of these moves. Specifics on just which talent will be laid off in the coming days are not yet available but it is a (very) safe bet that prominent names will join their previous colleagues in looking for work elsewhere. The sports media industry isn't in the greatest place right now and this serves as yet another reminder of that reality.