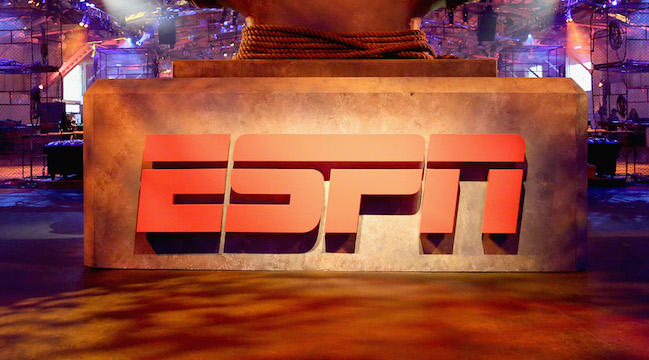 Over the past few weeks, the buzz from ESPN has been inherently negative. That, of course, comes with the territory when making the decision to lay off dozens of high-profile employees. Still, business churns on in Bristol and, on Tuesday morning, the worldwide leader made several announcements with regard to its morning television lineup.
The headliner is that long-time Mike & Mike host Mike Greenberg will officially be starring in his own show on ESPN from 7:00 am ET to 10:00 am ET during the week with a start date of Jan. 1, 2018. The show will operate from New York, instead of Bristol, and it will take over a time slot previously dedicated to SportsCenter.
This departure leaves a hole in the massively successful morning radio show simulcast but ESPN also announced a new partner for Mike Golic in the form of Trey Wingo. This, along with the Greenberg news, has long been expected and reported but formal confirmation is interesting and the task of replacing a show that was on the air for more than 15 years will be a sizable one.
Last but not least, the most surprising of the announcements from ESPN comes in the form of a new midday show (from 12:00 pm ET to 1:00 pm ET) that will be co-hosted by Bomani Jones and Pablo Torre.
From ESPN's official release:
"Had someone asked me a year ago who I'd want to work with on a new TV show, I would have said Pablo Torre," Jones said. "Now that it's going to happen, I couldn't be more excited. We have a chance to make something new, fresh and entertaining, and I can't wait to take on that challenge."

Torre added, "Bomani Jones happens to be one of my best friends in this strange business, not least because I wind up laughing while being challenged and enlightened every time we talk. I am deeply grateful for the opportunity to turn ourselves into a live sports television show that's as fun to watch as it will be to make."
The duo represents a younger, more analytical approach to television (and radio, in Jones' case) and this should help to serve as an olive branch to some that push back on the cookie-cutter nature of Greenberg's style and the radio simulcast he will now compete with in the morning.

In short, ESPN's lineup will look quite different, even before accounting for the tweaks to the ESPN2 side with the network's face of NFL coverage (Wingo) taking over a full-time staple role.
Given all of the buzz surrounding ESPN and their business issues, it will be intriguing to see if the network can grab a ratings bump with the shake-up taking place here. Undoubtedly, the shows won't be for everyone and, with Greenberg's venture, the network is actually taking a sizable risk given what we can only presume is an immense salary and a show taking place in another city. Until things arrive in full on Jan. 1, however, the wait will continue.