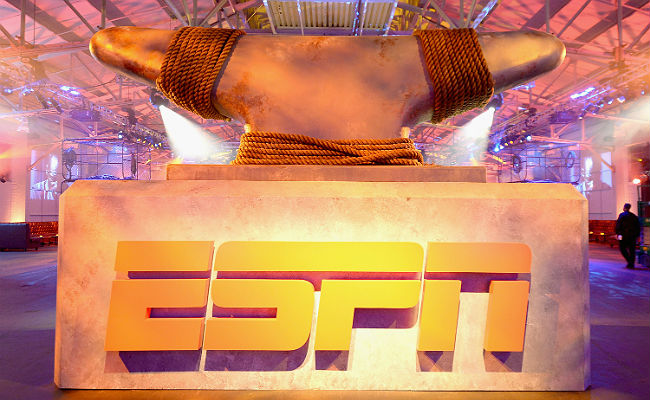 We finally know the scope of ESPN's upcoming budget cuts. The network is on the verge of a new round of layoffs that will primarily focus on its flagship show, SportsCenter, and will lead to a number of people losing their jobs.
Until Monday morning, there was no idea of how vast these cuts were going to be outside of the fact that they were going to occur. But thanks to Michael McCarthy of Sporting News, we now have word of that ESPN is going to work on saving more than $80 million through cutting "salaries and other costs."
Even worse, McCarthy wrote that a number of longtime ESPN staffers think it's an inevitability that their time with the network is coming to an end, and that some are "sending off 'just-in-case' resumes to competitors such as FS1, NBCSN and Turner Sports."
"The narrative from many long-timers still there is: 'I know my day is coming. It's not if. It's when.'"

The suits in the corner office won't be immune either.

"Since there's less SC shows there's less need for all management. It was reported that cuts being made later in year to allow some folks to get stock they are eligible for in January. Management level gets stock," a source said.
ESPN is in the midst of a massive shift in the way it approaches SportsCenter, as evidenced by things like the new version of the show that it is airing twice a day on Snapchat and features Katie Nolan. While it is interesting that the network wants to try out new things, it is unfortunate that it has to come at the cost of so many jobs and hopefully those whose livelihoods are among the $80 million that ESPN plans on cutting.
(Via Sporting News)