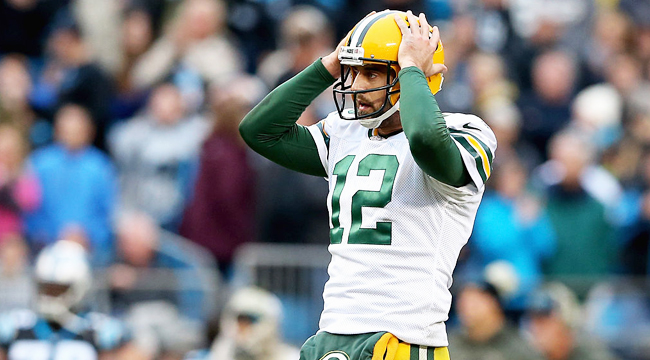 This is the time of year when things get really dark. Maybe you just fell to 2-4, maybe you're like this tired, sad author, with both David Johnson and Aaron Rodgers out, looking for a way to recover your season. Or maybe all is lost? Maybe now is the time to question why you even play this random number generator of a "game." It's nothing but a series of educated guesses that are almost universally loathed by the actual humans on the field. Why are we even here if this crushing weight called fantasy football tears our souls asunder so often? Are we all masochists? Are fantasy football players the nerdy versions of Cleveland Browns fans???
With the news that Aaron Rodgers may potentially miss the rest of the season with a broken collarbone, now is the time to let the sadness wash over you. Especially if you lost by just a few points after Rodgers put up roughly 1 point, depending on your league's scoring. But there were plenty of other heartbreaking moments in Week 6, proving that the 2017 season is one of the most brutal and nihilistic ever. A Rick and Morty fan would love the 2017 NFL football season. If only there were some parallel dimension in which a dozen high-profile players weren't seriously hurt.
Let's check in with the rest of the fantasy world, because misery loves company.