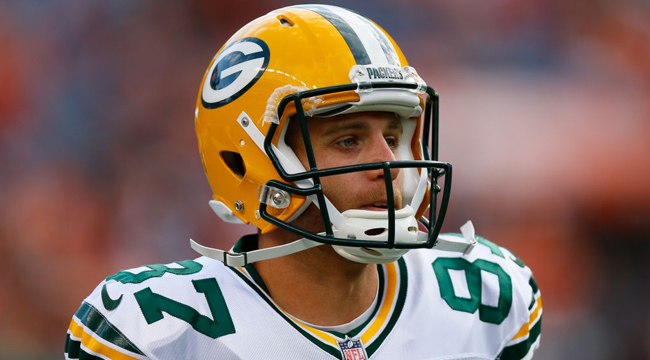 Last week saw near-unanimous number one pick David Johnson go down with a wrist injury for what could be the length of the season. He was joined on the injury report by Jaguars receiver Allen Robinson and Ravens pass-catching running back Danny Woodhead. This week, fantasy managers suffered through a plethora of injuries to their Patriots players such as Chris Hogan, Rex Burkhead, and of course, Gronk. He has a hurt groin.
Oh yeah, Jordy Nelson left after one series and Aaron Rodgers looked lost for most of the game. It was once again, the type of week that makes you question why people play fantasy football instead of something far more simple, like Finger Roulette. (Do not play Finger Roulette. It's late. You're tired. You'll miss.)
So now we enter Week 2 of the NFL/Fantasy Football season wondering where it all went wrong, and whether things will get back on track. If you had any piece of the Cardinals backfield, you feel terrible right now. Not Stranger Things Emmy hopes terrible, but pretty close. Misery loves company, so if you too had a week that will induce nightmares full of low scores and dreams of spring, just look at these tweets. These people feel your pain. It's not Greg Olsen broken foot pain, but it's real. It hurts.
https://twitter.com/CameronJCasey/status/909507810064523265