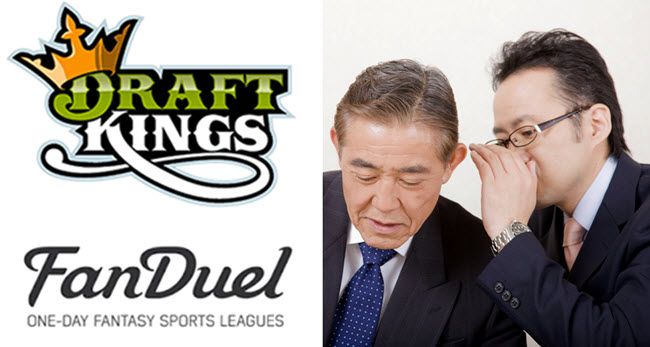 Earlier this month, the New York Times dropped a bombshell of a report pulling back the rather thin layers of the daily fantasy sports world—namely DraftKings and FanDuel—to reveal what basically amounted to the fantasy sports version of insider trading. At the heart of the issue was a DraftKings employee who won $350,000 on FanDuel on the same week he released sensitive information. Neither DraftKings nor FanDuel denied the employee won the money, but there's been no admission that it was because of any insider information.
However, the story appears to be anything but over. The FBI and Justice Department are taking a deeper, but bigger-picture look into the entire daily fantasy niche. The Wall Street Journal reports both departments are "probing" to see if the DFS model "violates federal law."
The probe is in the preliminary stage, two people said. It is part of an ongoing discussion within the Justice Department about the legality of daily fantasy sites, in which customers pay entry fees to draft virtual sports teams that compete against each other for prize money based on the real-world performances of athletes.
The Journal goes on to say…
The Justice Department is trying to determine whether daily fantasy games are a form of gambling that falls outside the purview of the exemption. No decision on the matter has been reached, these people said.
DraftKings and FanDuel, two DFS titans, have spent millions upon millions of dollars in advertisements linking up with the beginning of football season. However, in wake of the "insider trading" scandal, ESPN, which is in a marketing partnership with DraftKings, briefly pulled DraftKings-sponsored segments from its airwaves.
Not surprisingly, DraftKings and FanDuel attest they've done nothing wrong, and that any examples of employees winning money on competing websites was accidental. A spokesperson for FanDuel even told the Journal it was "predictable that the government would follow up on the misleading reports about our industry."
Be that as it may, this has become an uneasy storyline for DFS. There's likely no stopping them unless the government does find it violates the law, but it should also be no surprise that a sudden rise in gambling is at least being met with equally sudden opposition.
(Via Wall Street Journal)