President of the Calgary Flames hockey operations Brian Burke is serving as the Grand Marshal for this years Pride Parade in Calgary, and as one might expect, the announcement hasn't gone without its detractors on Facebook.
While many of the comments have been positive, some anti-gay users have made their thoughts known on the Flames official Facebook page.
The Flames could have ignored the comments which probably would have been the best course of action, but instead they took the second-best route and rather impressively trolled back against the commenters by responding to many anti-gay comment by simply re-stating that Burke would be the Grand Marshall and linking back to the page of the original announcement.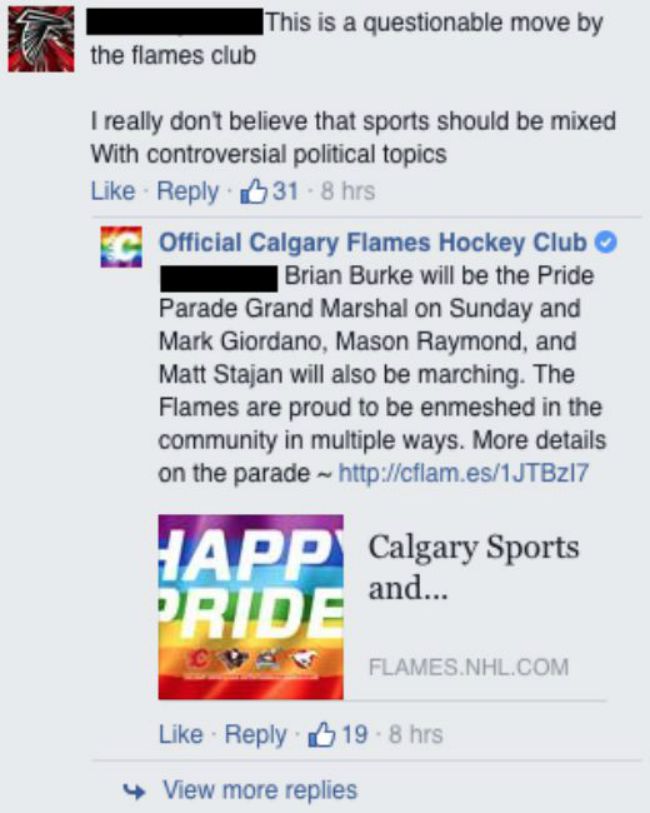 When one user called them out for seemingly posting canned responses to every post, the Flames proved that was not the case and that their responses to the post were very intentional.
Every time there is a post combining sports with gay rights, there are bound to be bigots who want to chime in on social media, but the Flames clearly had a strategy in advance for dealing with them and it was a thing of beauty.
Via: The Daily Dot