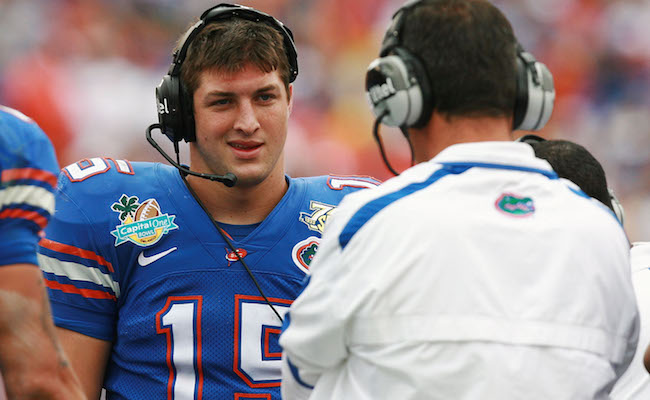 Tim Tebow may have trouble sticking around in the NFL, but it appears that a Florida fan would like to stick around the former Gators quarterback in the afterlife.
Before UF's game against East Carolina on Saturday, a fan was apparently spotted spreading ashes near Tebow's statue outside of  "The Swamp" at Ben Hill Griffin Stadium. The act was witnessed by ESPN's Andrea Adelson, who uploaded this picture of the aftermath.
One can't help but wonder what those ashes actually come from, whether it's the remains of a person or a pet or something else entirely. Either way, hopefully it was their final wish to find eternal rest next to the Luscious Lefty. May they rest in peace and ride quietly into the sunset, alongside Tebow's football career.