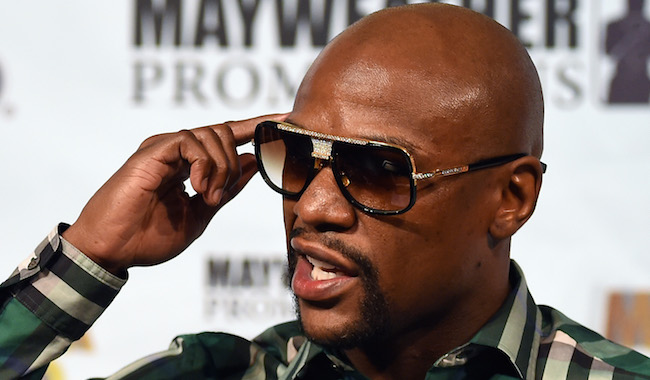 Floyd Mayweather turned 40 years old on February 24th, and he did it in typical Money Mayweather style, jetsetting to Los Angeles with family and friends for a whole week of opulent celebration. Unfortunately, someone back in Las Vegas knew he'd be away and used the opportunity to rob his home to the tune of $150,000.
The Washington Post has the details, claiming the burglary went down sometime between Friday and Monday with the Las Vegas police being called to Floyd's home on Monday night once he returned from Los Angeles. A statement from the police to the Washington Post noted that several items of value were taken, but gave no specifics.
TMZ Sports apparently has better connections than the Post, and report that the majority of the stolen items were purses, although one of Floyd's infamous luxury watches is also missing. As is typically the case for the mega rich, Mayweather still isn't quite sure exactly what's missing because he's got so much expensive stuff lying around his house.
At least his big 40 bash was a fun time. Performers included Mariah Carey and Justin Bieber, while the guestlist included Too Short, Nicole Murphy, The Game, Bobby Brown, Adrien Broner, Terrell Owens, and Fat Joe.