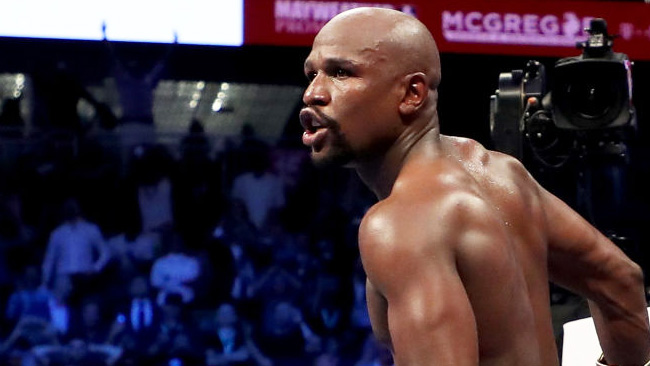 Floyd Mayweather Jr.'s retirement from fighting ended last year when he faced Conor McGregor in a megafight that, like most all of Mayweather's bouts in recent years, failed to live up to the hype. Since then, he's toyed with the idea of fighting McGregor in an MMA bout and sent a challenge the way of Khabib Nurmagomedov after his defeat of McGregor in the Octagon.
However, his latest effort to remain relevant in the fighting world will take him away from the comfort of Las Vegas to Japan as he once again will take on a fighter from outside the world of boxing.
https://www.instagram.com/p/BpyCaoFhH0q/
Mayweather announced on Sunday night that he would face undefeated kickboxer Tenshin Nasukawa at Rizin Fighting Federation's New Year's Eve event in Saitama, Japan at the Saitama Super Arena (details via ESPN's Dan Rafael). While the fight is happening, no one knows exactly what rules will be in place as they did not announce whether they would be boxing or kickboxing — his Instagram picture shows him wearing a boxing glove and an MMA glove. It would be shocking if Mayweather did anything other than fight under boxing rules, as he did with McGregor.
There's a long history of fighters, especially boxers, extending their careers long past when the likely should have — see: Jones Jr., Roy — but Mayweather is going in a new route with his post-initial retirement fight tour as he's taking the big check to take on fighters from other disciplines.