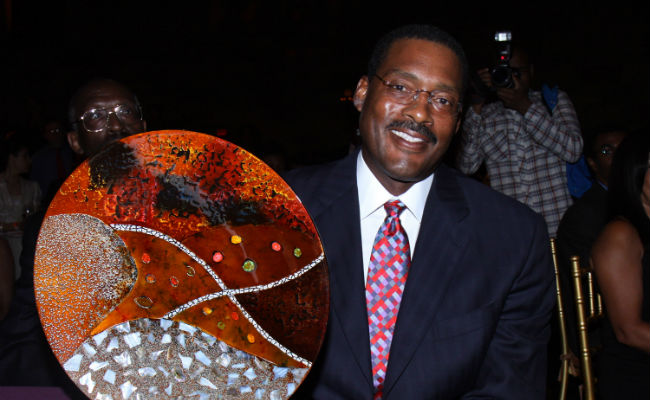 Sports Illustrated is likely headed to a new owner, and that owner may actually have some significant sports experience in their past.
The magazine that's covered the sports world since 1954 is rumored to be on the market, as parent company Meredith is looking to trim its control of various magazine properties. And the man reportedly in the running to buy the magazine is a former NBA player.
According to Reuters, Ulysses Lee "Junior" Bridgeman is the favorite to acquire Sports Illustrated. Though the deal has a way to go before it's official, the Milwaukee Buck-turned fast food mogul is reportedly the man who will take over after the magazine changed hands between Time

Reuters reported on Friday that Bridgeman is expected to buy the magazine for around $150 million and gave some details about both the sale and Bridgeman's background.
Bridgeman played for the Milwaukee Bucks and the Los Angeles Clippers during his career with the National Basketball Association, which ran from 1975 to 1987. He later began acquiring Chili's and Wendy's restaurant franchises, which he sold for $400 million in 2016.

The New York Post reported in October that "there is buzz" that Bridgeman was closing in on a deal to buy Sports Illustrated from Meredith.
Meredith is reportedly looking to lay off 1,000 people company wide as it continues to shuffle its properties around. Hopefully those at SI will be spared now that they are close to getting new ownership.