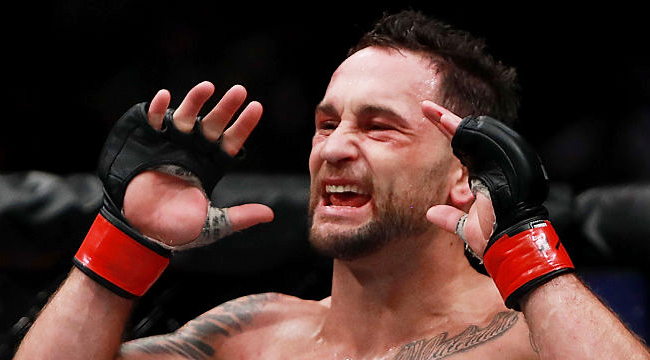 UFC 218 just lost its main event, and the UFC is without one of its best fights of the year. Frankie Edgar has a "facial injury" which will require surgery, effectively delaying his third shot at the UFC featherweight title and leaving current badass champ Max Holloway without an opponent.
Some choice matchups still remain on the card, with Alistair Overeem and Francis Ngannou basically guaranteeing a knockout that will send tremors around the tri-state area, as well as a flyweight contender match in Henry Cejudo vs. Sergio Pettis. The one fight that will satisfy the Gods of Violence more than any other continues to be Eddie Alvarez vs. Justin Gaethje, which has Fight of the Year not only written all over it, but likely tattooed across its belly in Olde English.
This doesn't mean Holloway won't defend his title at UFC 218 since there are a few options out there such as Cub Swanson (who he defeated via guillotine choke over two years ago in the middle of his 11-fight winning streak) or even Jose Aldo, except Aldo getting a rematch after being finished by Holloway just a few months ago would be peak UFC matchmaking in 2017. Hopefully they find a decent replacement as soon as possible.