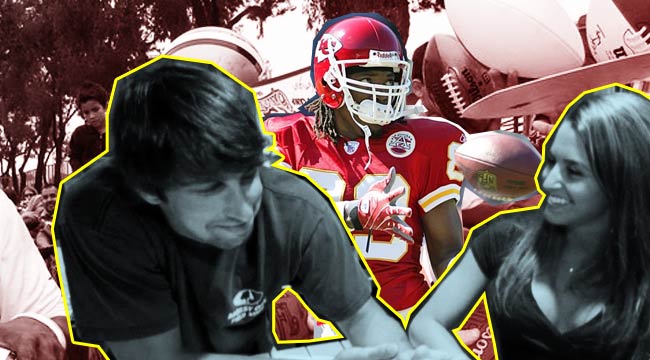 HBO's Hard Knocks series returns tonight, Aug. 9, with the Los Angeles Rams as the NFL team in the spotlight during training camp. It marks the 15th anniversary of the first season that trailed the Baltimore Ravens following their Super Bowl victory during the previous season.
The show has presented viewers with many compelling, goofy, crazy characters over the years. Did you know there was one season when the silky tones of Live Schreiber weren't the ones you heard during the show's narration? During the 2007 season with the Kansas City Chiefs, HBO used Kansas native and Chiefs fan Paul Rudd, who has since gone on to star in a few popular movies, including one in which he plays Ant-Man.
Now that we have caught up with that obscure actor, what are the rest of those faces doing today? You know, the ones that became stars for a few weeks only to fade into oblivion with other HBO television characters, like Will McAvoy and Martin Tupper. What are they up to?
Glad you asked.
2001: BALTIMORE RAVENS
Todd and Ashley Heap: I'm sure everyone remembers Todd Heap, as he had a very good career as a tight end for the Ravens before winding down with the Arizona Cardinals in 2012. But Todd and Ashley were a storyline throughout the first season as newly married high school sweethearts adjusting to life together in the NFL. That's a recipe for divorce and heartache if there ever was one.