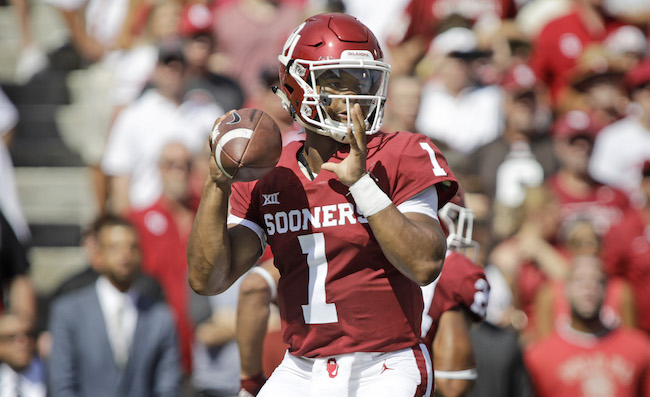 For the majority of the season, the Heisman Trophy race was considered to be all but wrapped up by Alabama quarterback Tua Tagovailoa. The sophomore in Tuscaloosa was having an insanely efficient season, posting mind-boggling numbers and the Tide were dominating teams to the point where he wasn't having to play past the third quarter.
However, as the season progressed, others began to catch up to him, namely Kyler Murray of Oklahoma and Dwayne Haskins of Ohio State, thanks to those two having to put up video game type numbers to keep their teams in the Playoff hunt, while Tua was able to coast a bit. The biggest swing in the Heisman race was this past Saturday when Tagovailoa had, by far, his worst game of the season before getting injured and, in a bit of irony, watching Jalen Hurts come in and lead the second half comeback to beat Georgia like he did a year ago.
Murray and Haskins, meanwhile, had spectacular games in leading Oklahoma and Ohio State, respectively, to the Big 12 and Big Ten conference championships. As such, those three will all go to New York for the Heisman Trophy Presentation on December 8.

The biggest surprise is that Tagovailoa, once laying 1-5 odds to win the trophy, is now no longer favored by oddsmakers at Bovada. Murray is a -200 favorite to win the Heisman, with Tua at +150, and Haskins way behind at +6000.