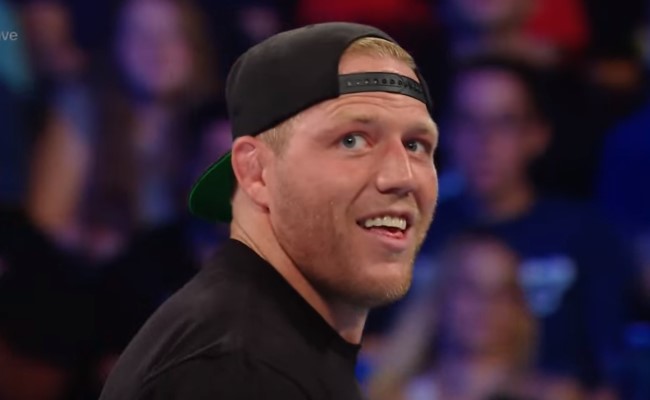 More than a year after his WWE release, formerly Jack Swagger, now under his real name of Jake Hager is ready to make his Bellator debut.
A former All-American wrestler in college at Oklahoma, Hager won two world titles in WWE before opting to leave the road life and take some time to spend with family. He's since shown up in Lucha Underground and has spent much of his time since bouncing from Vince McMahon's organization to train for his foray into mixed martial arts.
In the first bout of his multi-fight deal with Bellator, Hager announced Monday he'd square off with 41-year-old J.W. Kiser, via Ariel Helwani's MMA Show. The bout will take place on Bellator's biggest card of the year — Bellator 214 at The Forum in Inglewood, California.
Hager's fight against Kiser will be featured on the main card alongside the finals of the Heavyweight Grand Prix, which pits Fedor Emelianenko against Ryan Bader for the heavyweight title.
The 41-year-old Kiser recently moved to 1-1 on his career following a first-round TKO of Michael Edwards at KC Fighting Alliance 31. In his debut, Kiser suffered a TKO in 24 seconds. The 36-year-old Hager told ESPN's Helwani that he's spent much of the last year paying the bills with professional wrestling, but expects MMA to fill that void moving forward.
After spending much of the last year training and getting into shape, he'll have plenty to prove when he steps into Bellator's cage in January.