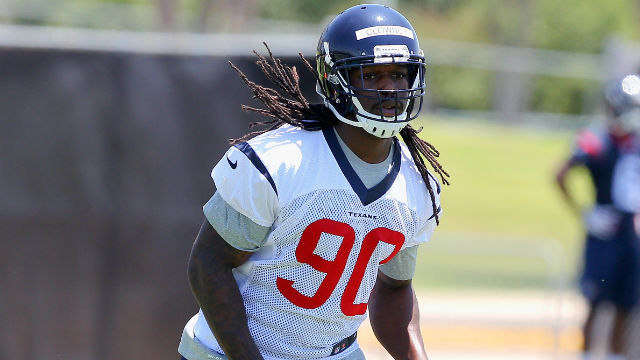 The father of Houston Texans linebacker Jadeveon Clowney, David Morgan, has been charged with attempted murder the after an incident last night outside of a strip club in Rock Hill, S.C., and it does not look good.
According to a report obtained by the Rock Hill Herald  Morgan, (also known by his nickname "Chilli Bean") allegedly fired several shots at a Crazy Horse Showclub employee outside the club, after he was removed from sitting on the stage, which led to a shootout in which Morgan was hit. His wounds are not considered to be life threatening.
Morgan has also been charged with possession of a weapon during a violent crime and is currently in custody awaiting a bond hearing.
Morgan spent much of Clowney's youth in prison on charges that include assault, battery, and burglary. However, Morgan and Clowney have had a well documented close relationship and The Herald reports that Clowney is "highly upset" with the news of his father's arrest.
Clowney, the 2014 No. one overall pick is currently on the physically unable to perform list for the Texans as he attempts to come back from a knee injury that limited him to only 146 snaps his rookie season.
(Via Rock Hill Herald)