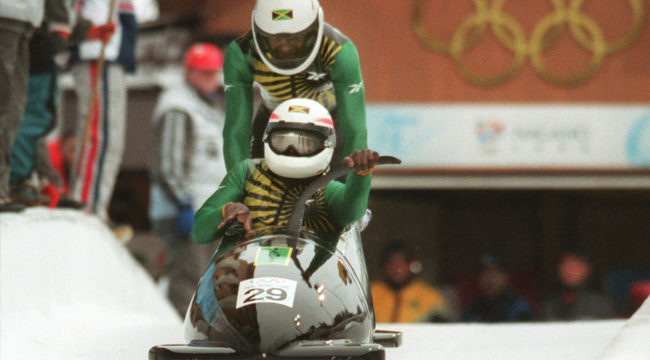 Jamaica sent its first ever bobsled team to the Winter Olympics in 1988. In 2018, they could send their first bobsled team to the Winter Olympics since 1998 — 30 years after the original team inspired the Disney film Cool Runnings.
Devon Harris, one of the members of the original team that participated in the 1988 Olympic Games in Calgary, Canada, is still very much a part of the bobsled scene in Jamaica. After taking over the national program following the 2014 games, he is working to make sure that Jamaica has bobsled teams on both the men's and women's side to compete in Pyeongchang, South Korea.
"For the Pyeongchang Games in 2018, we're hoping to have one of the biggest teams we have had in a long time," Harris said to ESPN's The Undefeated. "We're hoping to have a two-man team, a two-woman team, a four-man team and at least one male skeleton team — qualifying and representing Jamaica."
Jamaica has competed in five winter Olympics as a nation, but Harris wants to change the stigma about the sport in the nation by not just competing, but winning gold at the games.
As far as Cool Runnings goes, Harris said that there were plenty of inaccuracies (those on top of the fact that he still hasn't been paid any royalties for the film), but despite the inaccuracies, the film "started a movement; it created awareness of bobsledding in Jamaica." He's used the film to help build the next generation of bobsledders in Jamaica — and if he has any say, the next generation will see the success he didn't receive when he was flying down the ice.