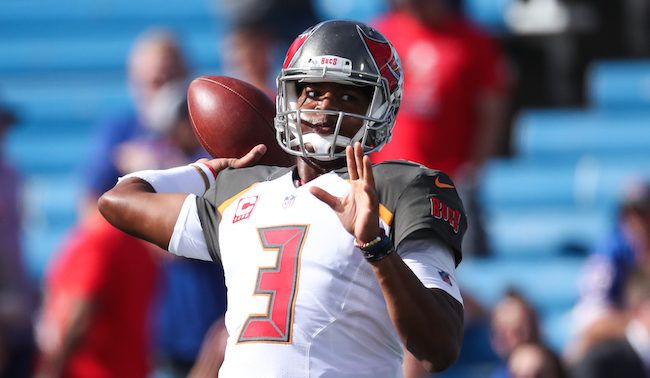 The Tampa Bay Buccaneers might not win the game on Sunday, but, like the 90s Knicks, they made sure they won the fight.
The Bucs got stomped by the Saints in New Orleans on Sunday afternoon, trailing 30-3 in the third quarter, but after quarterback Ryan Fitzpatrick took a shot, a fight broke out on the sidelines. The altercation started because Jameis Winston, who had left the game due to an injury, poked Marshon Lattimore in the back of the helmet, which led to Lattimore giving Winston a bit of a push.
That appeared like it would be it for a second, but then Mike Evans came barreling in and clocked Lattimore before throwing some punches on the ground as Winston hopped into the pile as well before a teammate could pull him out and hold him back.

Somehow, there were no ejections from this brawl — which was the second of the afternoon after A.J. Green went crazy on Jalen Ramsey in Bengals-Jaguars. Evans was hit with a personal foul penalty, but remained in the game despite the punches thrown. It will be interesting to see if the NFL brings any kind of suspension Evans way (a fine is almost assured) for those shots.
Winston, meanwhile, probably shouldn't be instigating things and especially shouldn't be jumping into piles when he's supposedly injured.