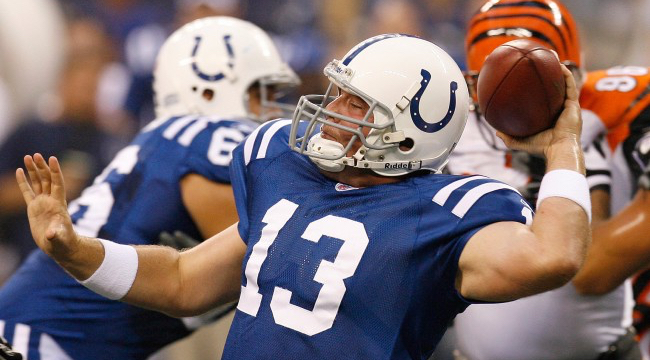 Jared Lorenzen is a football legend of sorts in that he's rather hefty fellow—he weighs in at over 300 pounds—who played quarterback briefly in the NFL. And by played quarterback, we mean backed up Eli Manning with the New York Giants for a few years before bouncing around to the Colts and various indoor football league teams.
Anyhow, in light of Geno Smith's broken jaw, which will cost the Jets quarterback 6-10 weeks, Lorenzen took to Twitter to let the organization know he's ready to provide his services.
Among the players who will reportedly work out for the Jets in light of Smith's injury are Rex Grossman and Tyler Thigpen, according to Jason La Canfora of CBSSports.com. Where does that leave Lorenzen? Probably on the outside looking in.
But, as Isaac notes, Lorenzen may be the hero the Jets deserve, but not the one it needs right now.
(Via Jared Lorenzen)