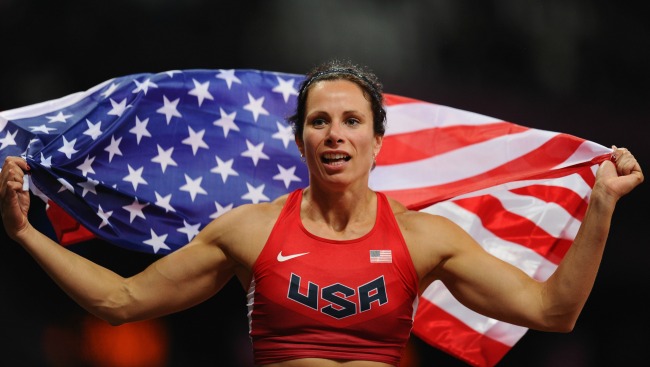 Jennifer Suhr won an Olympic gold medal in pole vaulting back in 2012, and she went into this year's games with hopes of repeating her performance from four years ago. Unfortunately for Suhr, she only managed seventh place in Rio. On the surface, Suhr's failure to medal may seem disappointing, but the fact that she even qualified for the final is actually extremely impressive considering she's been so sick during the games that she was coughing up blood.
Suhr's coach/husband, Rick Suhr, recently opened up about his wife's struggles during her time in Brazil, and it sounds absolutely horrifying. Rick expressed concern that Jennifer has not improved at all during the two weeks being down there and he said the games have brought about a "loss of belief."
Suhr is obviously devastated that his wife wasn't able to compete at 100 percent during the games after all those years of preparation, but her health is still the primary concern. The fact that she was not only able to fight through her illness but get far enough in her competition that she qualified for the final is almost as impressive as winning a gold medal had she been at full health.
The fact that there have been so many issues in Rio in the lead-up to the Olympics probably didn't help things at all either. Hopefully, Suhr is able to get back to the U.S. and get well soon.