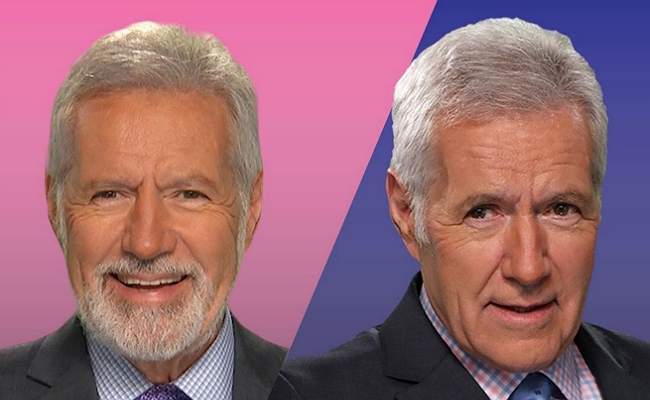 Fans are running out of time to see Alex Trebek on Jeopardy! but they also might be running out of time to see a new addition for season 35 of the game show.
Jeopardy's new season started up on Monday after a summer break, and Trebek came back to give answers to yet unasked questions with some new facial hair. Perhaps predictably, a loyal fanbase had a lot of thoughts about the new look.
On Monday, Jeopardy! posted on its official Instagram account that fans can vote whether Trebek keeps the beard or not.

And on Twitter, an official vote seems to be underway as of Monday night.
It's not clear if a vote one way or the other if the beard stays or goes, but as of Tuesday night, the beard squad is overwhelmingly winning right now. It is a strong look, though it does make him look a bit older. For fans who love Trebek and don't want him to leave, another reminder of our mortality in the white facial hair of a game show hero is far from reassuring.
Still, it looks like the beards have it, and considering that the show is taped well before it airs in syndication, whatever decision Trebek went with in the past is just what we'll have to go with on air moving forward.