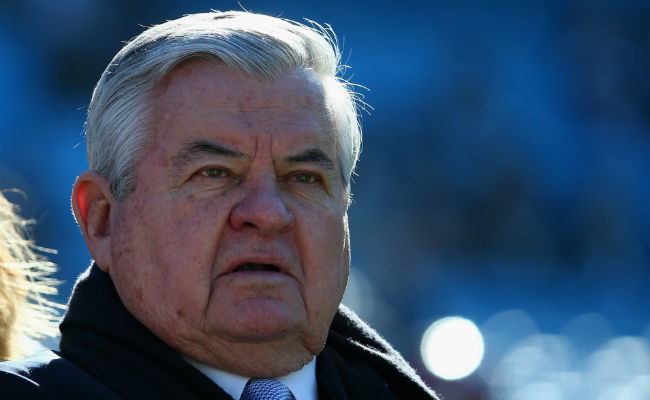 On Friday afternoon, the Carolina Panthers announced that they were launching an investigation into their team owner, Jerry Richardson, for what was cited vaguely as "workplace misconduct." According to the original statement released on Friday, the Panthers said that they were taking allegations against Richardson "very seriously" without detailing what the allegations were.
On Sunday, the NFL announced that they would be taking over the investigation from the Panthers, but with the announcement, again, came no details as to what Richardson was being investigated for.
Sports Illustrated blew the story wide-open with a damning report that chronicled Richardson's history of sexual harassment and racism. According to Sports Illustrated, Richardson issued "multiple confidential payouts" over his tenure as owner. This was clearly an ongoing issue with the Panthers and Richardson that was repeatedly swept under the rug, until now.
The investigation into Richardson's history of sexual harassment and racism is clearly moving quickly, as the Panthers and Richardson released a statement on Sunday afternoon announcing that Richardson would be putting the team up for sale at the end of the season.
While this is good news for the Carolina Panthers and the NFL, Richardson's statement fails to mention anything about the investigation or the controversy surrounding the Panthers over the last couple of days.