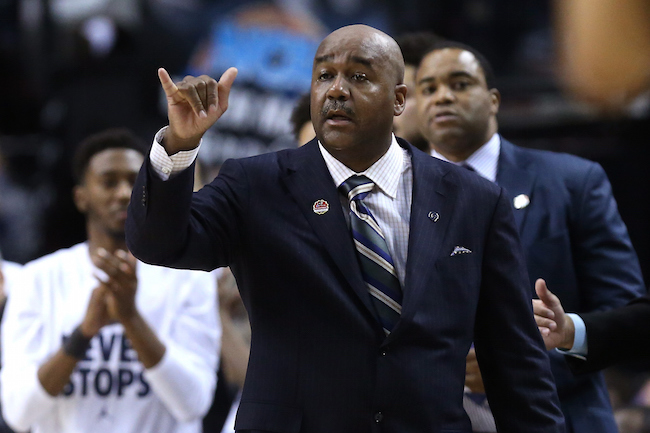 On Wednesday's episode of the Jim Rome Show, Eastern Washington head coach Jim Hayford guaranteed his underdog, 13-seeded team would beat Georgetown on Thursday in the opening round of the NCAA Tournament. John Thompson III's Hoyas proved him wrong, ousting the Eagles by 10 and sending them home.
Hayford's remark was not lost on Thompson, and he did not hold back in his retort after the Hoyas' victory.
"Maybe it's just me, but when I think of that, I think of Joe Namath, I think of Muhammad Ali, I think of Larry Bird and the 3-point shooting contest," Thompson said. "The kids brought it to me and said, `Their coach is guaranteeing victory.' I kind of looked down there at him. Thought he didn't foot the bill of guys that usually guarantee victory. Our guys were fired up about that."
Can't blame Hayford for looking to pump up his team with a jolt of confidence, but it's not surprising that it had the adverse effect of motivating Georgetown instead. For his part, the Eastern Washington coach says he doesn't regret the guarantee and doesn't think it had any impact on the game, "I don't think that motivated them. We needed to shoot really well. Credit to them — they stopped us."
The Hoyas have another chance to be upset by a lower seed when they play No. 5 seed Utah on Saturday.