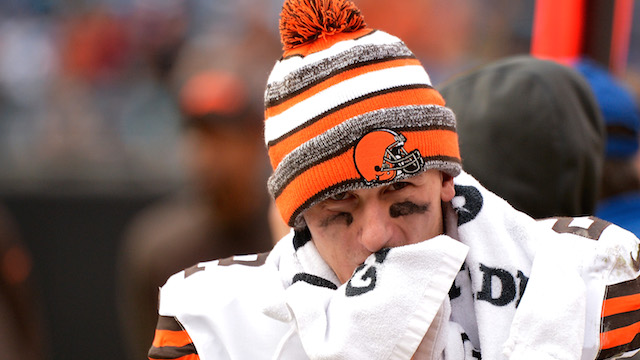 Johnny Manziel hopped on Twitter on Monday to offer a little advice to the President about how to handle criticism on Twitter. It wasn't bad advice, as it boiled down to "never tweet," which is always the smart answer.
After he told Donald Trump to stop responding to critics on Twitter, Manziel took his advice to the extreme and completely deleted his Twitter account. There is no longer an @JManziel2 to be found, and many wondered why Manziel completely scrapped his Twitter account after his tweets at Trump.
Manziel explained his decision on Tuesday when asked for a reason for his absence from the social media site by TMZ.
"Twitter has been nothing but a distraction for me," Manziel said. "I've said all I can say. Now I need to shut the hell up and work on bettering myself and my situation."
It's a pretty mature comment from someone not often known for making mature decisions with his life. Hopefully this points to an actual change in mentality from Manziel and some personal growth that can help him get his life back on track and possibly back to the NFL. When he was at his best, he was one of the most exciting college football players we've ever seen before he went off the rails.