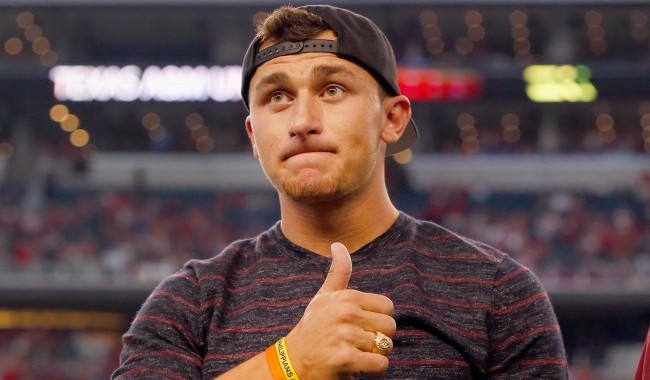 Johnny Manziel knows a thing or two about getting himself into social media spats. The former Heisman Trophy winner is attempting to turn his life around in 2017 and stage an NFL comeback after flaming out with the Browns, but if that doesn't work it appears that he has another career path in mind as a social media manager for the President.
Manziel took to Twitter on Monday to offer some sage advice to Donald Trump about not responding to his mentions.
First off, he's not really wrong. I think the entire country would prefer if the President wasn't getting into Twitter fights regularly and ignored his notifications.
However, after Manziel dished out that Twitter advice he deleted his entire Twitter account. That's both strange and a bit funny, because if there is one thing that everyone (especially Johnny Manziel) should know about the internet is that once something gets posted it will live forever in the form of screenshots (as evidenced above) whether you delete everything or not.
His Instagram page still lives on, however, but has no pictures with advice for the President, only throwback pictures to him working with everyone's favorite quarterback guru George Whitfield and suggesting that he's back with Whitfield working towards his NFL comeback.