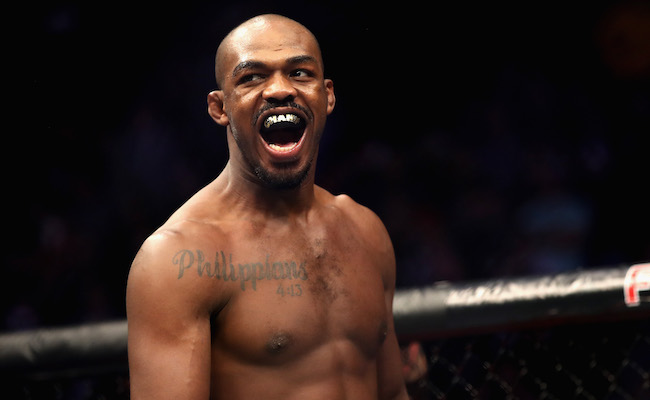 After Jon Jones finished Alexander Gustafsson in the third round at UFC 232, fans of the newly-crowned light heavyweight champion celebrated with timidness. Many had seen this same situation play out more than 15 months prior, when Jones knocked out Daniel Cormier to reclaim the light heavyweight crown once more, only for a failed drug test to snatch the belt away from him.
This time, despite a after a controversial lead up to the bout that saw the entire card moved from Las Vegas to California due to "adverse findings" in Jones' drug tests, he did exactly as he'd said all along and stayed clean according to USADA and the California State Athletic Commission.
In the build to the fight, a drug test came back with adverse findings in Jones' metabolite levels, causing some concern from the Nevada State Athletic Commission. Since the issue occurred over the holidays, a hearing wasn't available at the time, so Dana White and the UFC moved the entire card to California, which had a commission already aware of the specifics of Jones' previous failed test.
Things got even more convoluted in the week that followed, as a UFC executive attempted to back Jones by saying he had not only one, but three tests with adverse findings in the months leading to his showdown with Gustafsson. The Dec. 9 test had a range of 60-80 picograms of the same longterm metabolite (coincidentally the same range that resulted in his latest suspension), but USADA ruled that small amount had no performance-enhancing benefit.
Despite concerns over these irregular tests, the fight went on without a hitch, and Jones claimed the title yet again. As of now, Jones is pencilled in to defend his crown against Anthony Smith at UFC 235 on March 2 in Las Vegas.