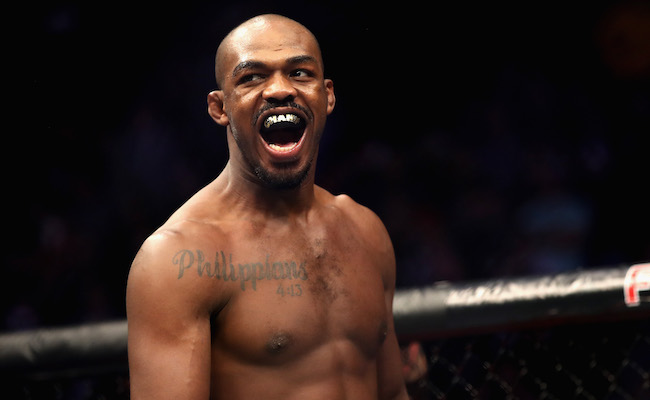 Jon Jones defended his UFC light heavyweight title against Anthony Smith in March at UFC 235, but for his next bout, it appears he's looking at a step up in weight class.
For what would be his first fight at heavyweight, Jones is apparently targeting former heavyweight champion Stipe Miocic for a July non-title fight that would figure to be at the UFC 239 event in Las Vegas. Jones teased the possible meeting between he and Miocic on Twitter on Wednesday, with Miocic responding that he's "been ready" and will see him there.

While this is obviously not official, both fighters promoting a potential bout publicly turned a whole lot of heads. ESPN's Ariel Helwani confirmed that there are discussions ongoing, although they are in the very early stages.
A Jones-Miocic meeting would be a gigantic draw, so while it may be in a very early stage of discussion, there's plenty of reason for optimism that all sides can come to an agreement on a fight. Daniel Cormier holds the heavyweight title currently, but his future remains somewhat in question as potential retirement looms, as does a long-teased but still not official meeting with Brock Lesnar.
If Cormier were to continue fighting, both Jones and Miocic have a history with him and either would be highly-anticipated rematches — of course, Jones and Cormier have a more contentious history. Should he hang 'em up, a Jones-Miocic bout could lead to either a rematch for the vacated title or, at the least, the winner being near the top of the line to be in that fight for the vacated title.
UPDATE: While a Jones-Miocic fight could happen in the future, it won't take place in July as Jones will instead defend his light heavyweight title against Thiago Santos at UFC 239, as the main event alongside co-main event Amanda Nunes vs. Holly Holm, as Dana White informed ESPN.