FIFA was torched this week with corruption charges against 14 officials of soccer's governing body. Charges include racketeering, money laundering, wire fraud and so on.
As Jon Stewart pointed out in Wednesday night's episode of The Daily Show, "You know you're corrupt when the indictment ends with 'and so on.' " What's even more damning about the federation's scandal is that these incidents have apparently been going on for a whopping 24 years. Stewart, as the comedic genius often does, capitalized on this hilariously and broke out a segment titled: "FIFA: A 24-Year Sting Operation" that began "Jennifer Lawrence ago," alluding to the actress' age. The segment highlights various years and connected pop-culture references of the times when no moves were made to charge the organization.
Take 1991 for example, when MC Hammer's "U Can't Touch This" was a smash hit single.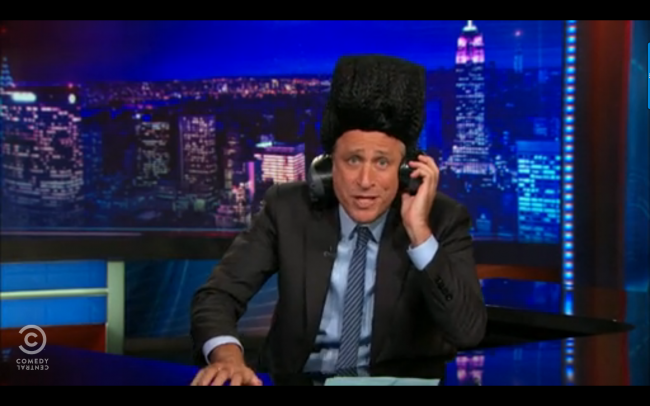 My personal favorite is what he did with 1998, donning a Rachel Green wig from Friends.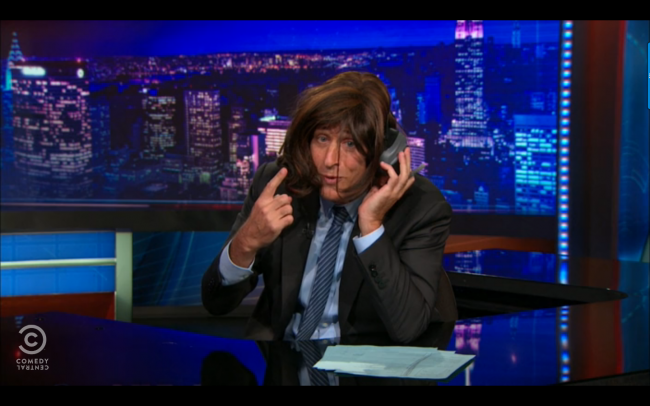 Thank you for this brilliance, Stewart. Now "three out of every 250" Americans who proclaim themselves to be soccer fans have something juicy to talk about.
(Via Entertainment Weekly)